Back
What You Might Chat with a Dentist Online About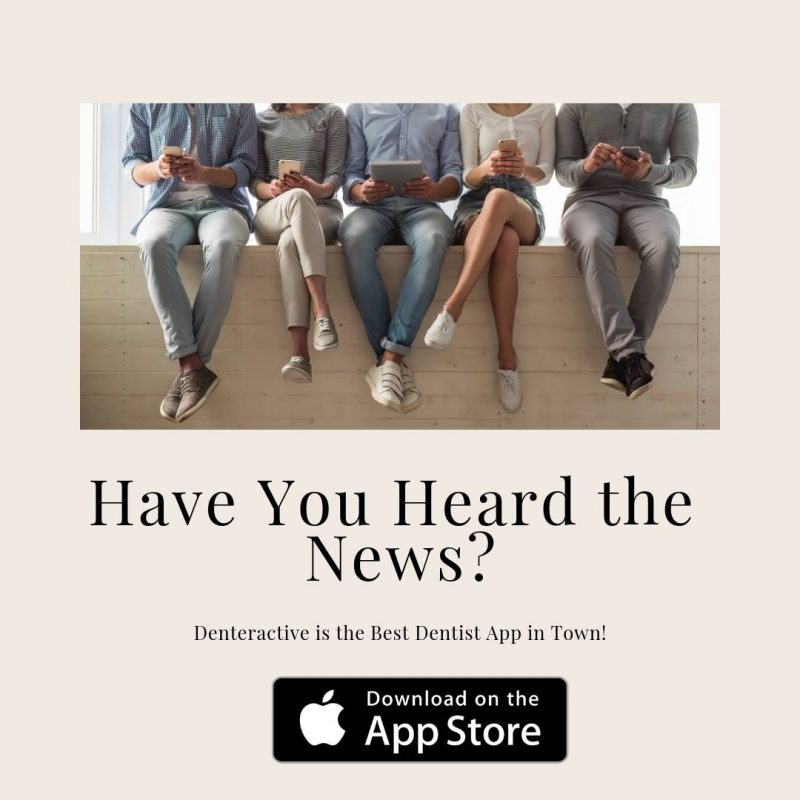 Here at Denteractive, we make it possible to chat with a dentist online. Of course, it's not just any dentist or dental professional, but rather, we have a whole team of board-certified dentists that you can talk to at any time. We've found that many folks tend to have a narrower view of what they can do with our app. The truth is that you can discuss many different kinds of topics with dentists so that you can have your best oral health today as well as moving forward. 
Chat with a Dentist Online about an Emergency 
Perhaps the word "chat" is a bit of an understatement. Indeed, if you're in a dental emergency, "chat" is perhaps not the right word. But, if you're dealing with a dental emergency and need help right away, Denteractive makes it possible to connect to a dental professional. They'll be able to provide you quite a bit of help with pain management, diagnoses, and what to do next. In a moment where literally every second counts, our app makes it possible for you and yours to have a more powerful outcome. 

Second Opinion 
Getting a second opinion from a dentist isn't always easy. That's especially true for those who maybe only see their dentist once or twice a year. If you've been going to the same dentist over and over again for years and years, it's not always easy to reach out to find another one for a second opinion (even if that's necessary). You may not have had to research a dentist in some time if ever, so the process can become all that much more time-consuming. That's why our platform makes it easy to reach out to a dentist you can trust for a second opinion in minutes. 
Consultations and Follow-Ups  
There are times when you go to a dentist's office for very important, very critical work. They'll examine you thoroughly and make decisions that will impact the rest of your life going forward. However, there are also follow-ups. These are no less important, but they can be time prohibitive. It's not always that simple to find the time in your busy day to drive somewhere into town, wait, get the follow up (which could take minutes if not shorter), and then come back to work or home. With Denteractive, you can do follow-ups in a very brief time. 
Finding the Right Dentist 
Denteractive isn't just about talking to a dentist, of course. We can help you to find a dentist in your area too. While ours is an online, virtual platform, you don't have to exclusively communicate with dentists virtually. So many have used Denteractive to find a dentist in their area that's right for them. To do so is easy. All you have to do is download the app. Then, search for a dentist in your area. It really is that simple. From there, you can find one that you can return to again and again.