Investors
Denteractive is a unique SaaS Platform on the web and on mobile, which streamlines public access to dental professionals through instant connectivity and collaboration tools from the comfort of their homes, office, or, when they are on-the-go! If you are interested to get more information and invest in Denteractive, please email us at invest@denteractive.com.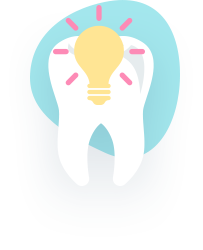 Business Summary
Denteractive is a unique SaaS Platform that connects dental consumers with dentists in real-time. The product facilitates access and communications in its HIPAA Compliant platform, through Live messaging, video sessions, file sharing, appointments and more. With its one of a kind "Dental Emergency Response System", immediate access to oral health information and optimized dental care is not a luxury anymore but a rightful benefit to millions of Americans.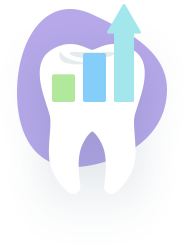 Opportunity
ADA estimates show that roughly 60% of Americans seek regular dental care annually; of this group, 10-15% actively look for new dentists due to relocation, new jobs, change in dental benefits, and their changing dental care needs. These estimates also show 49M Americans don't have proper access to immediate dental care. Denteractive promotes improved oral health through effective engagement and optimized access, while boosting dental practitioners' digital presence and productivity through its avant-garde approach to collaborative TELEDENTISTRY. In addition, according to Bureau of Labor Statistics, there are roughly 220,000 US dentists in 120,000 practices across the nation,  who are engaged in the idea of providing Teledentistry to their patients of record or dental consumers in the market.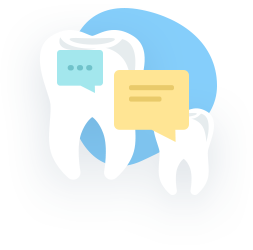 Product
Denteractive is a seamless, multi-platform service that solves solutions for two distinct and connected markets: 1) Dentists 2) Dental Consumers. With its agile and HIPAA compliant design, Denteractive facilitates secure connections and collaboration between patients and dentists, 24/7. The Product was built by dentists with more than 30+ collective years of experience in the industry, and is constantly being improved and optimized. Denteractive features include:  instant messaging, file sharing, one-touch phone connections, emergency advice, appointment requests, personalized treatment history logs, and/or video conferencing. In addition, Consumers can filter their searches by ZIP codes, dental procedure or specialty, and by insurance carrier; or, they can simply connect to an emergency dentist by immediate text or video request.
Market
Millennials comprise roughly 25-28% of the US population; and it has been estimated that by 2025, millennials with make up close to 75% of the labor market. It is no secret that this segment of the population will drive the need for Telehealth services as they demand direct access to information and remote care by professionals across all industries. In addition, due to recent Covid-19 crisis, Dentists all over the world are demanding access to Teledentistry. Mobilization of Telehealth in dentistry has also been more robust than ever, since dental insurance companies have expanded reimbursement for these services.
If you are interested to get more information and invest in Denteractive please contact us at invest@denteractive.com.