Back
Top Reasons Why Your Patients Don't Show Up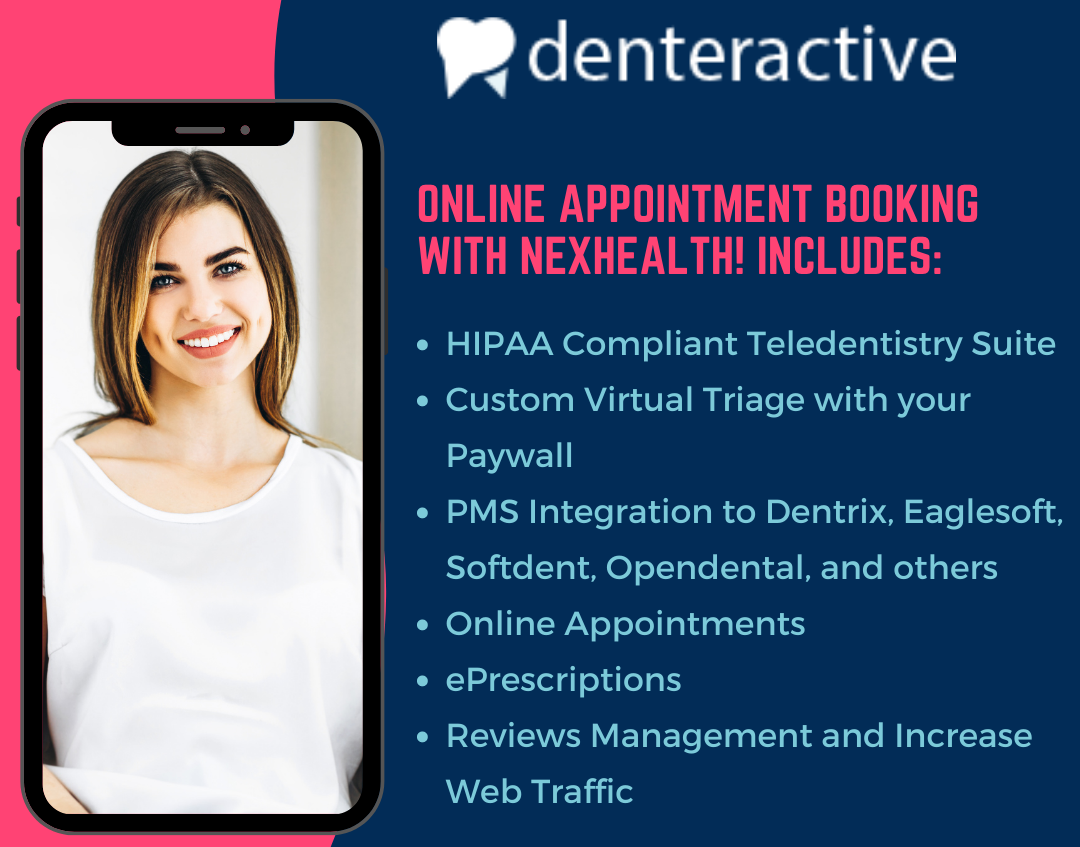 Patient no shows are extremely problematic for any dental or medical practice. When patients don't show up for their scheduled appointments, it can reduce the dental practice's productivity and profit. It's also highly frustrating. As a dentist, you have staff to schedule and pay. When you schedule these employees to meet patients' needs and they do not attend their visit, you are left to pay your team regardless and miss out on the opportunity to schedule another patient who would have attended their appointment. 
As a dentist, you are well aware of how important it is that patients maintain their dental health–and that means attending their regularly scheduled appointments. Whether it's preventative care like teeth cleanings or a procedure like a filling, a missed appointment is not only problematic for you, but isn't conducive to your patients' dental health either. So, why do patients miss their appointments?
They Forgot
Many of your patients lead busy lives. Between their work, family, pets, household needs, etc., their dental and medical appointments can easily slip their minds. In fact, many patients will feel extremely bad about missing their scheduled appointment, knowing that it can reflect poorly on them. On the other hand, some patients may not even think twice about skipping an appointment and appear quite unconcerned about how it affects your practice. What do you do?
A blanket policy where you charge patients who do not cancel within two days or 24 hours of an appointment, for example, harms patients who truly had an 'oops' moment. You might have a long-term patient who never missed an appointment for 10 years and then suddenly, a family emergency caused them to forget all about you–and that is understandable.
To be fair to patients who forgot and were not simply negligent–again–you could feature a policy with 'accident forgiveness' for one missed appointment. That way, you aren't failing to charge your favorite clients over client's you might simply not know well. It's always best to be fair when enforcing your policies.
Additionally, you can improve your appointment reminder system. Send email and text reminders to patients a few days in advance, with Denteractive partner NexHealth, to improve your online scheduling with an end-to-end platform. NexHealth can take pressure off your office team and allow them to fill time slots with other patients when appointments aren't confirmed.
Also, let them know that there are other appointment options if they can't get to your office physically. Introduce them to your Denteractive teledentistry system. Teledentistry is ideal for many types of appointments such as going over x-rays or tests, second opinions, or discussing dental concerns and can save patients with travel time to reduce the chance of missed appointments.
No Formal Policy
If your dental practice doesn't have a formal policy regarding no-show appointments or same-day cancellations, it should develop one. Consider taking stock of how many cancellations you receive in a year. Each of these appointments constitutes a loss of revenue that could have been obtained had they kept their appointment, or had you been able to offer the slot to another patient. After you have some idea about revenue loss coupled with the costs associated with maintaining your practice, you might be more proactive about instituting a policy outlining charges for no-show patients.
Cost of Services
As you know, a large portion of Americans do not have dental insurance. Moreover, even patients who do have dental policies may not have full coverage for the dental services they scheduled appointments for. Your patients may find that when the day of their appointment arrives, they don't have the necessary funds to cover their appointment.
Every dental practice has to carefully consider how they will charge patients and what types of deferred payment plans it might offer to patients who can't pay in full. Many dentists do not allow delayed payments and have chosen not to perform services without payment in full first. Often, their reasons for a strict policy like this simply comes down to business or financial considerations and, possibly, an experience with financial losses related to no-pay patients.
Regardless of your approved payment options, it is still likely that some of your no-shows are related to the cost for services. It may be worth your time to request that your scheduling staff get in touch with no-show patients to find out their reasons for missing their scheduled appointments. This could help you alter your practice's policies.
Anxiety
Sometimes, people's nerves get the best of them, and their own nerves or downright fear prevents them from showing up at your office. No matter how gentle dentists promise to be, many patients have experienced moderate to severe discomfort in a dental chair. Willingly showing up for pain–and paying for that pain by cash or check–isn't pleasant, but for some people, it can be a fearful experience.
While patients may understand very well that the services their dentist performs are necessary for their good oral health, they can sometimes let their fear get the better of them and skip out on their scheduled dental appointment. As a dental provider, all you can do is to try to be your gentlest and to assure patients of your willingness to provide pain relief best practices. You can also discuss procedures ahead of time, providing patients with assurances that the procedures are necessary, safe, and will be delivered with as little pain as possible.
Shorten the Appointment Window
When patients book months in advance, there's a higher risk that they might forget their appointment. It's good practice to schedule patients for appointments as quickly as possible. The longer the period that elapses from their call, the higher the risk that they might forget to show up. Shortened windows and a reliable reminder system can help your practice reduce its no show appointments.
Create a Pleasant Office Environment
Finally, create a positive and welcoming atmosphere in your dental office that patients won't find unpleasant. Sitting in a waiting room for a long period of time isn't comfortable. Ensure that you offer comfortable furnishings and as large a space as possible for your clients to wait. You might feature television and reading materials as well. A comfortable seat might not be a strong temptation to show up for their teeth cleaning, but a crowded and run-down waiting room could put patients off.
Use these tips to help you reduce those dreaded no-show appointments. Fewer no-shows mean a more efficient and productive practice–with revenue you can count on. Denteractive helps solve these issues with our partner NexHealth and our teledentistry platform. 
What are the benefits of Virtual Dentist Appointments?
Increased patient satisfaction: This gives your patients convenient access to quality dental care professionals via text or face-to-face video for advice, consultations, or emergency care — without the hassle of taking time out of their busy schedules for in-person appointments. Best of all, reduce no-shows when patient visit you from the comfort of their home.
Improved productivity: Denteractive's software platform increases efficiency for your practice by improving schedule flexibility, eliminating unnecessary in-office visits, and making routine appointments faster and easier.
Increased lead generation and revenue: By expanding your reach to patients in distant locales, and by more efficiently educating patients on oral health and treatment care options, dentists can create an additional revenue stream and generate more patients for their practice