Back
Talk to a Dentist Online and Receive a Professional Opinion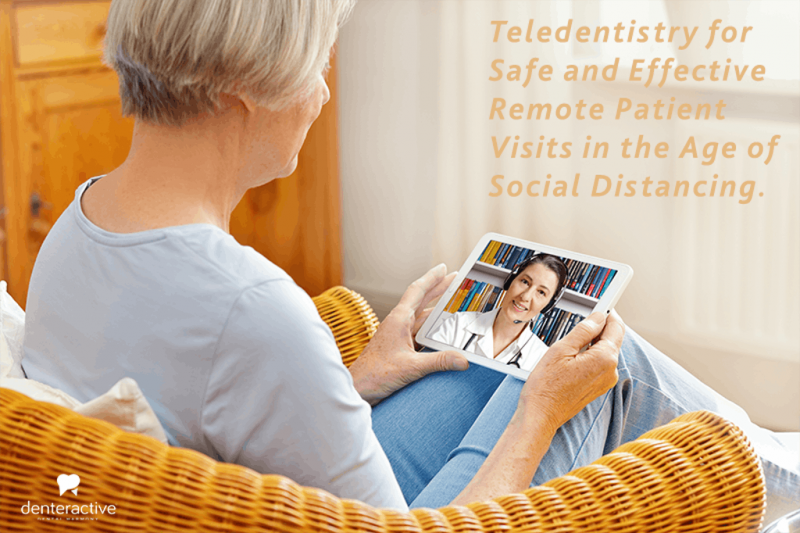 Sometimes you find yourself struggling with some tiny dental discomfort that is not intense enough for you to worry but it's definitely getting on your nerves. It's in these situations that you want to make sure that you check in with a professional. After all, you don't want it to be something that could become a problem without the right attention. The best way to deal with that is to talk to a dentist online and get a professional dentist's opinion.
Get a Professional Opinion
When you are dealing with a toothache or dental discomfort, the last thing you want is to rely solely on the information you get from a few websites. After all, you don't want to risk it being something more serious than you think. At the same time, you don't want to worry yourself to death over something that's not serious. The best way to avoid this is to consult with a professional and talk to a dentist online. By actually seeking the advice of a dentist, you can avoid making your problem a lot worse than it is. The convenience of Denteractive makes this an accessible way to consult on your dental issues.

Protect Yourself
The ongoing pandemic, of course, makes it very inconvenient for you to actually visit a dentist. In order to avoid putting yourself in risky situations that could expose you to a virus, you can skip the initial consultation to get the necessary assessment. If the problem in question is merely an inconvenience, you can talk to a dentist online and they'll tell you. This way, you don't have to actually go over to a dentist's office and put yourself at risk. With Denteractive, you can save yourself the trouble of going all the way to a dentist and instead get their professional opinion in the comfort of your own home.
Make an Appointment if Needed
However, not every dental problem can be solved at a distance. That goes without saying. Sometimes the problem is going to be a lot more serious than it seems and it will require actual physical attention. In that case, don't worry. The Denteractive app can help you set up a dental appointment in your area so that you can conveniently streamline the process. With us, it's as simple as "yeah, you need help, let us make an appointment for you". Isn't that simple? It will be easier to find a dentist in your area and it will make the actual appointment that much quicker since they will be well-aware of your problem. 
Talk to a Dentist Online
Denteractive is at the forefront of making telehealth and teledentistry technologies accessible to everyday people who are unable to visit a dentist in person for any reason. Our first response dental team can provide you with an affordable service that you can access whether it be for a tiny concern or a sudden dental emergency. Make sure to visit our website and download our mobile app in order to begin your path to appropriate treatment. The current pandemic is not an excuse for you to neglect your dental health.