Back
How Teledentistry Can Help Kids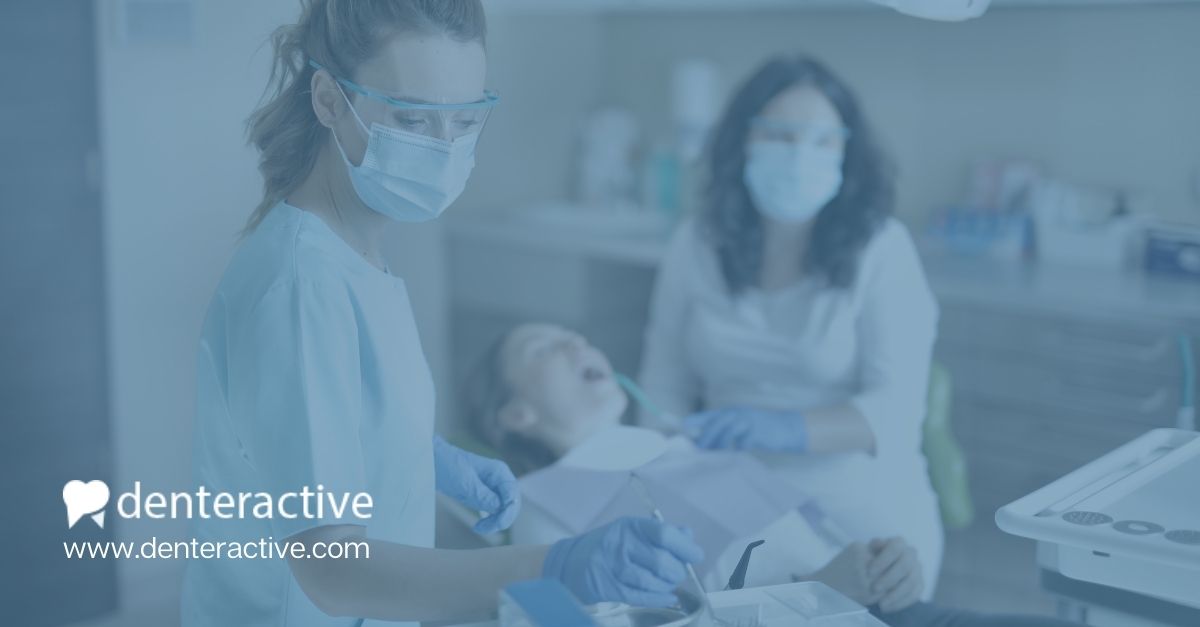 Today, you can receive dental care without having to enter a dentist's office. That is teledentistry, it has been pioneered by Denteractive, and it can benefit kids in several ways. Teledentistry helps patients with dental care they may not have access to, urgent or emergency care any day or night, and can have benefits, such as helping children. In this article, we'll explore the various ways that teledentistry benefits pediatric patients.
Improved Access to Dental Care
Many families find it difficult to access a dentist. They may live in more remote areas, or they may simply find it difficult to schedule an office visit when they need one. Teledentistry makes it easier for dentists to expand their practice to underserved communities. With a virtual appointment, dentists can 'see' patients with limited means of transportation as well as those whose parents are unable to take time off work or juggling other childcare commitments. Dental care is literally a message or video call away.
Increased Comfort for Kids
Visiting the dentist from the comfort of their own home–and no drill in sight–is a comfortable prospect for kids who are apprehensive about going to the dentist. No matter how friendly a dentist and their staff happen to be, there is an inevitable level of discomfort associated with sitting in a dentist's chair. Teledentistry helps kids get used to their dentist and dispels some of the fear so that when they do visit the dentist's office in person, they are more comfortable than they might have been otherwise.

Fast Communication in Emergency Situations
When a dental emergency comes up, a teledentistry appointment is typically easier to come by than a physical one in the office. Parents can communicate with their child's dentist via messaging or live video. They can exchange pictures via messaging, which allows the dentist to recommend a course of action without the need for an actual visit or see the patient via live video. They can decide when an actual visit is appropriate or if medication is recommended before any work can be done. In many cases, teledentistry can reduce the number of office visits needed to support good oral health.
Preventative Dental Care
Teledentistry can provide great preventative care for young patients. With image sharing, dentists can perform visual checkups and provide kids with helpful hygiene tips, instructing them how to care for their teeth and gums, for instance. And with live video, a dentist can see a patient's teeth right away. These visits can inspire kids to take control of their oral health care as they practice the tips they learned during their teledentistry appointment.
Get a Quick Referral to a Local Dentist
Teledentistry with Denteractive offers families the opportunity to obtain a quick referral to the dental specialist that is needed to address whatever dental issue their child may be having. Denteractive can help reduce that wait time dramatically, ensuring that patients get the referral they need to the provider who can help them best. With our vast network of dentists in your local area, we can refer to a dentist that can address your child's unique dental requirements.
It's Convenient
A Denteractive teledentistry visit is not only convenient for parents, but it is ideal for kids and their schedules too. Missing school to visit the dentist is not ideal, especially when multiple dental visits may be needed in a short period of time. Teledentistry reduces missed school days. Kids can keep their attendance on track and do not need to miss their extracurricular activities like after school sports either to obtain dental care. And, as we have mentioned, teledentistry can help with emergency dental care. We cannot plan for those emergencies!
Teledentistry offers lots of benefits for kids, adults, and dentists. It opens an entirely new channel for obtaining various types of dental services. Because of all the advantages associated with teledentistry, many families are actively seeking out dentists who offer teledentistry services and are using services such as Denteractive for their dental needs.
The smile of your dreams awaits you. Download our app today or call us at 888-574-7754 to schedule a dentist appointment online.