Back
24/7 Dental Professionals Where You Are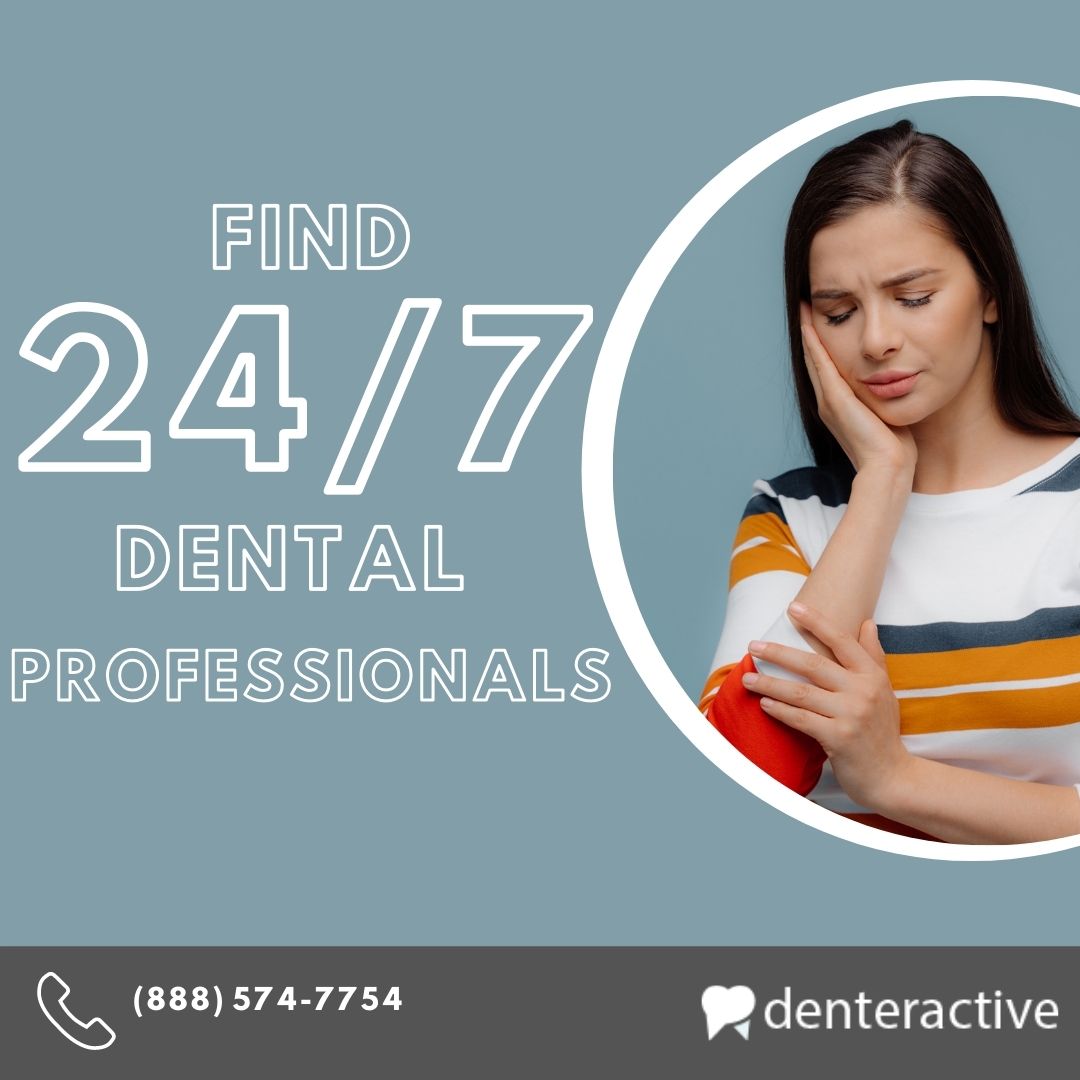 You wake up in the middle of the night. Throbbing pain in your mouth. You think it's one of your teeth – but it hurts so much to the touch. There really isn't a dentist in your area. Besides, it's so late at night, who would be open? Sure, you could head to the emergency room right now. But, is that really the right thing to do? Isn't there another option, someone you could talk to first? The last thing you want is to have to go to the emergency room when you really don't have to. That's where we come in. At Denteractive, we offer real, true, 24/7 dental professionals. 
24/7 Dental Pros that Really Are 24 7 
Few terms get exaggerated more often online than "24/7." Too often, it means "beyond 9 AM to 5 PM." However, if someone closes or ceases service at 10 PM, or starts up again at 4 AM, they aren't really "24/7." We wouldn't say that we were truly "24/7" unless we really and actually offered 24/7 service. So, when you need to talk to a professional, we're here. At Denteractive, you can get help from a dental expert at any time, 365 days a year, 24 hours a day, seven days a week. 

Experienced Help 24 7 
There are other companies, not necessarily in teledentistry but in many industries, who put their best people in their peak hours. So, you call them for help during the times when most of their customers and clients do, you'll get their best. However, if you contact then during the "off hours," you won't get their best. In fact, you'll get the people who barely made the cut (if indeed, they should have). That doesn't happen at Denteractive. Here, we make sure that we always have the best professionals. Whenever you contact us, you'll have a true, experienced dental pro who can help with your needs. 
Dental Experts In Your Area 
To go back to the analogy, say that you need that dentist very late at night. You use Denteractive and talk to a pro who tells you what you can do to get through the night pain free. Then, the next step is to go to see a dentist in person. Here, again, Denteractive can help. You can use our service to find dentists in your area that you can see in person. In fact, you can connect with them and meet with them online ahead of time. That way, you can see who's the best fit for you and your family both today and going forward. 
Teledentistry: Dentistry on Your Schedule 
With our technological advancements, you'll always be able to talk to someone with crystal clarity. Depending on your internet connection, they'll be clear and sharp. That way, you can get a diagnosis that's accurate, allowing you to move forward from your dental emergency. We understand that when an emergency arises, there's only one thing you can do: get to the pros. We're ready to help.