Back
What 24 7 Dental Teledentistry Means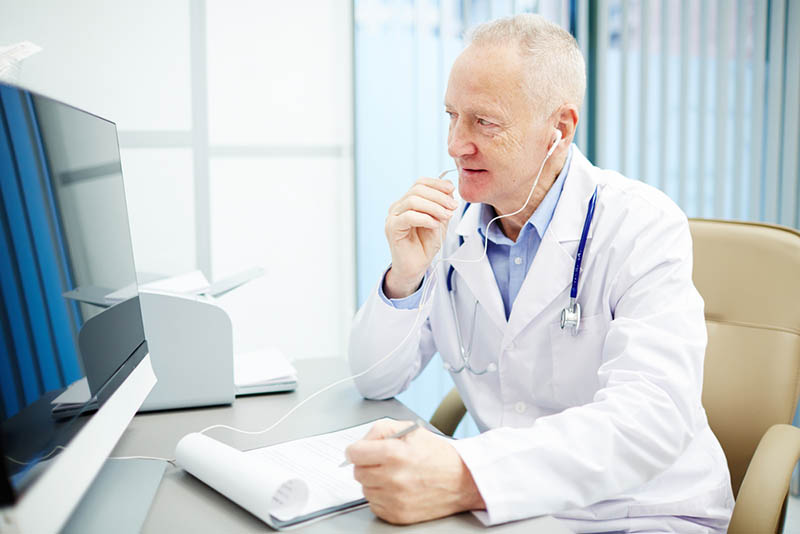 At first glance, "24 7 dental teledentistry" sounds like something out of a particularly inventive science fiction movie. One of the characters presses a button, and a holographic dentist appears and fixes their teeth – scenes like that have been in movies and television for decades. Denteractive isn't that, not entirely. However, our service can connect you to a dentist when you need one most. They'll be able to provide you with help at any time. In this blog, we'll go over some of the benefits to our teledentistry that can be easily overlooked.
True 24 7 Dental Teledentistry
There are other places that offer teledentistry. They may say something like: "you can talk to a real live dentist through your computer!" of course, what many of these don't tell you (or expressly downplay) is that the dentist is only able to do this at certain times. Perhaps it's during the work week, maybe it's only a few hours in the middle of the day, but regardless, there is a limit to when you can call them. That's not the case as Denteractive. At our site, you'll be able to talk to a dentist twenty four hours a day, seven days a week. If dental emergencies were to take days off, we would too, but they don't.

Teledentistry with Real Dentists
It's natural to be skeptical when trying a new service. After all, there are many companies (not just in teledentistry) that promise "true experts" and then, when you reach out to them, you find that their "expertise" is severely lacking. Denteractive only uses professional, experienced dentists with our emergency service. We know that when you're reaching out to us during an emergency, it's a real emergency – so you certainly don't have time to waste talking to someone who lacks qualifications. We always make sure that you're in touch with top notch dentists at all times.
Top Technology
Have you ever tried to explain something to your dentist over the phone? It's not necessarily easy. Sure, you can tell your dentist how you're feeling, but it can be difficult to describe what something looks like that's inside your mouth. Moreover, it can be even harder to explain what's going on in your mouth while you're wracked with the pain of a dental emergency. Our video conferencing technology makes that easier. So, instead of trying to find the perfect words to describe the pain, discoloration or anything else in your mouth, you can simply send a picture or video to the dentist. Then, their training can help you to figure out your next move.
Dental Help Anywhere
With Denteractive, you truly have the advice of a dentist when and where you need it. In our modern day, unfortunately there are people all over who don't have a dentist nearby. Perhaps they live in a rural area, or one that's just far from a dentist. Denteractive is here to help connect people in need with better dental advice. Learn more at our site or downloading our app at Denteractive's App store.