Back
The Right Dentist Office Near Me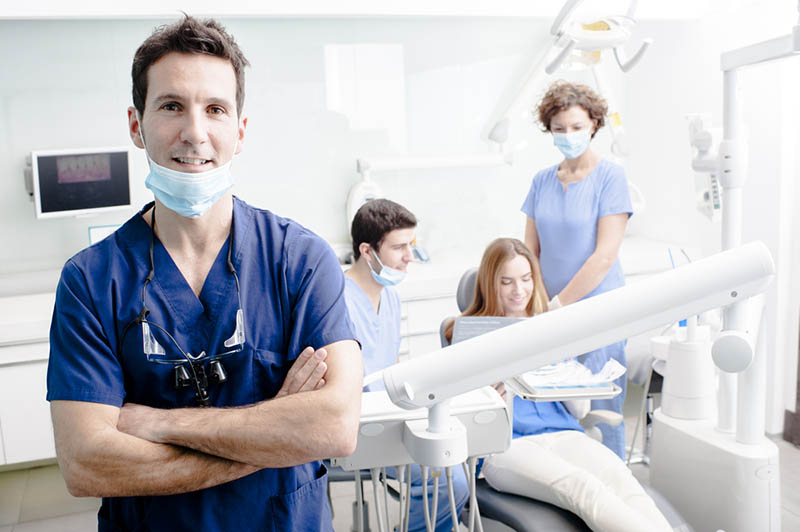 If you've ever googled dentist office near me, then you probably picked the first name that came up. That's what most of us do… with a Thai food place, maybe. But a dentist? Sure, maybe they weren't that far away. Perhaps they had a good website. But then you went to the dentist and found, well…. they weren't the right one for you, or didn't take your insurance. Sometimes they don't offer the service that you need. Let's go over how you can find the right dentist in various scenarios.
"Find a Dentist Office Near Me"
There's a better solution than just typing terms into a search engine. Take a look at our site. You can search for dentists in your area devoid of an algorithm. We list the dentists in your area, find their exact addresses, how far they are from you, and more. You can click on their profiles, get a detailed explanation of their practice, what they do, and how they can help. Location should not be the only search criteria when looking for the right dentist.
Everyone's dental needs are different. We understand that, which is why we make it easy to search for a specific dental service. After all, having a dental office next door isn't going to help if they fail to offer any dental service that you require. When you search with Denteractive you'll find the certified professionals in your area who do exactly what you need.

Insurance
For many of us, the most pressing question is: "does my insurance cover this?" When we were building Denteractive, we noticed that other services that let you search for dentists didn't seem to take this into account. That felt like a bad oversight. After all, it can be a waste of time to find a dentist near you and talk to them about the services they offer, only to discover they don't take your insurance. Instead of making you through all of that just to be disappointed, we make it so that you can search local dentists by insurance.
Making Things Easier with Teledentistry
When you have a problem with your teeth or mouth, it's natural to feel quite a bit of stress. This is the kind of thing that can affect you at all times, whether you're at home, at work, or anywhere else. Many of our dentists and their patients have discovered that our teledentistry portal can actually help with this.
For example, Eric Knox DDS of Fort Dodge Iowa mentions on our site: "My patients always feel 'connected' with me, and this has significantly reduced patient stress." We make it easier for dentists and patients to stay in touch. For example, Eric Knox goes on to say: "Patients can send pictures or video chat, and receive reassurance that their surgical area is healing correctly."
How many times have you had some kind of dental procedure performed, only to spend so much time looking at it in the mirror wondering: "is this healing like it should?" Maybe you've searched online for pictures of people with similar problems, and then judged your own mouth against those pictures. This is an easy way to stress yourself out. We want to make the process easier on everyone.
Contact Us Now
Sometimes we know that if you have an emergency you don't have time to send pictures and videos back and forth with someone. That's why we also include a 24/7 Live Dental Emergency Response on our site. Here, you just type in your zip code and your insurance provider, and we connect you to a dental professional who can help.
Finding a dentist isn't always easy, but it is always important. We streamline the process, so that you can find a dentist by the criteria which are most important. To see how the entire Denteractive process works, just download the app at our App Store. Click on "Find a Dentist" and get started today.