Back
The Benefits of Online Dentist Consultation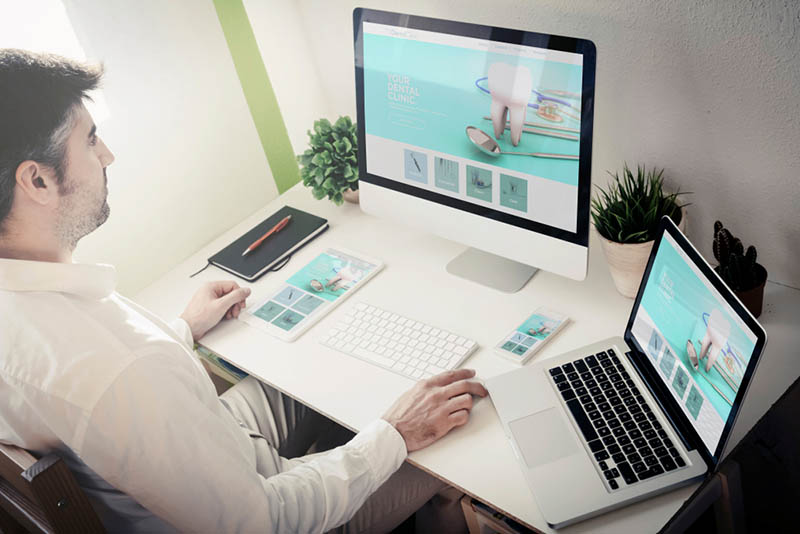 In today's day and age, we are constantly using electronics. We can quickly pull up directions on our phones, watch live TV on our tablets and order food and commercial products with ease. This also means that things have changed on the medical frontier. No longer do we have to wait in waiting rooms to see a doctor. We don't have to make appointments that take weeks of waiting to attend. If are having a dental issue and can't be quickly scheduled in with your regular family dentist, you do have other options. This is where a service like DenterActive comes in handy.
There are plenty of benefits to having a resource such as DenterActive on your phone. For starters, you can easily search for and connect with new and existing dentists in your area or across the country. If you are traveling for work and have an oral health problem, all that you would need to do it sigh into the app and find a dentist to speak with. If you are in a situation where you are pressed for time and can't make it to a dental office or are in a location where you don't have an office on hand, you needn't worry. You practically have an office in your pocket full of dental professionals who can give you an online dentist consultation to address your oral health issues.

Furthermore, you don't have different means of communication on the DenterActive app. If you wish to text chat with a dentist to explain your issue, you are more than welcome to! You can also choose to take part in face to face video interactions with a dentist while using the DenterActive app. Using the DenterActive app you can easily get advice on your oral health as well as a recommendation for a second opinion. If you are experiencing an emergency it's a simple and easy way to get a better understanding of the problem you are facing and how best to solve it. Another great benefit to using online dental consultation is that you can easily schedule your appointments from the app. Gone are the days of depending on a dentist's office secretary to schedule you in, instead you can find the best date and time that works for your schedule.
You can also keep track of all of your important documents. You have the ease of storing photos, videos and x-ray images on the DenterActive app so that they can be easily resourced when you virtually meet for your appointment. This means you have a much easier time of tracking your dental history and records and have a log of communication for your meetings with your DenterActive dentist. That means that there's no room for forgetting when you last appointment was or losing track of your next one. Visiting your dentist no longer means having to make a call or wait on a confirmation call. Everything you need is now in your pocket and you have access to it whenever you want. What could be better? Download our Denteractive dentist online chat app from the Apple store or go to Denteractive.com on any mobile phone or device!