Back
Thanks to Our Dentist Chat No More Discomfort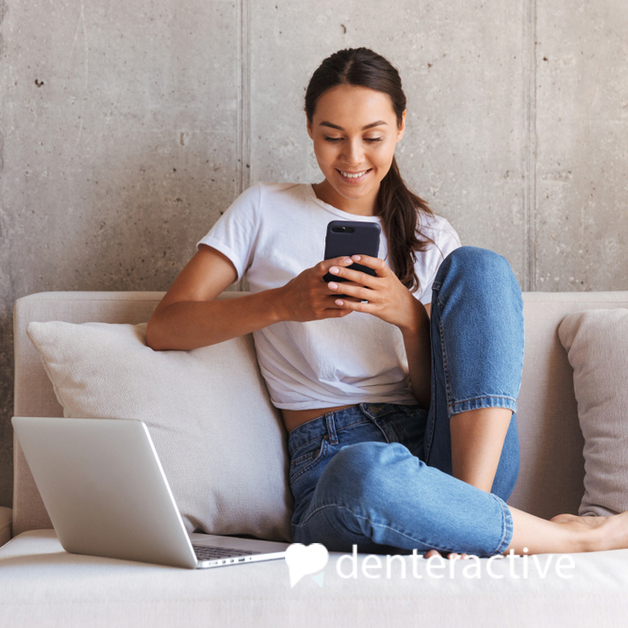 How many times have you put up with pain in your mouth simply because you can't find the time to go see a dentist? Probably a few times at least, right? Well, we come bearing good news. You don't have to do that ever again, not with Denteractive within reach. Our dentist chat allows you to communicate with a professional dentist who can help you with whatever issue it is that you are having as soon as you need to.
How Does Our Dentist Chat Work?
Using Denteractive services is actually quite easy. We have established our platform in order to provide patients with access to the right professionals whenever they need it. We know that emergencies to work on a schedule, so sometimes you need professional attention as soon as possible. The best way to have a consult the moment you need it is to, well, have a consult the moment you need it. We give you that 24/7 access that you never know you need until the moment that you do. We developed our dentist chat to help dental care seekers have access to the professionals they need to see when they need to see them. Let's go over how it works.
Get Connected with a Dentist
The first thing that we'll help you with is we'll connect you with the right dentist. You will be able to search through our roster and find a dentist that feels right for you. Maybe you will find a dentist you have already had a consult with or one that's in your area. You can chat with them, send them pictures, and even talk to them through video in order to seek advice, consult with them about the problem you're having, and get advice for emergencies. Sure, this isn't an in-person appointment, so the dentist can't do everything through the phone, but they can definitely do enough to help you in the meantime.

Schedule an Appointment if Needed
So, there will be times in which maybe a few of the dentist's recommendations can take care of the problem and that will be it. Great! However, other times, that won't happen and you will need either a second opinion or attend an in-person appointment. If that's the case, good news! We can help you schedule an appointment with a dentist in your area who can take a closer look and actually address the issue. Our dentist is for whether you need a quick solution or guidance for a complete treatment then you are in the right hands with Denteractive.
Trust Denteractive
Denteractive was developed in order to give people like you access to the best dental professionals out there from the comfort of your home, be it through a dentist chat or an eventual appointment. So, whether you are struggling with dental trauma, cosmetic issues, or orthodontics, you can reach out to one of our dentists and set up an online dental consultation. Use our website to chat, call, or make appointments to get your dental issues figured out promptly and conveniently.