Back
Teledentistry: What is it? Why Use it?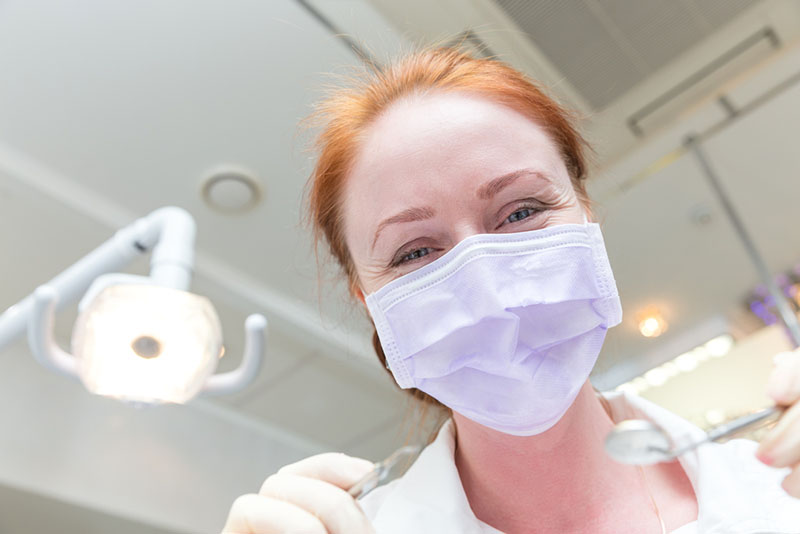 We live in a very modern age of instant technology. You have a computer in your pocket, a health monitor on your wrist and a smart speaker in your living room that can order you a box of chocolates and a string of Christmas lights just because you asked it to. There are plenty of forms of medicine that are now moving into the online world to help patients who have anxieties about office visits or do not have the mobility that most people enjoy and have the privilege of. Examples of online 'tele' medicine include therapy sessions with video chat and text chat services for discerning skin issues. There is also general practitioner services that include video and text chat with real doctors. You have access to home blood tests, DNA tests, eye, and ear exams so, with all these things available teledentistry shouldn't be a surprise.
You may wonder why people would need a service like teledentistry but the truth of the matter is that a lot of people leave their dental health by the wayside due to many factors. Some people have fear of dentist visits, others can't afford it and some live too remotely to visit often. Some elderly people also struggle to make their appointments due to not having transportation or financial security. Teledentistry uses information from technology and communications to provide dental care and education. It's also a means of consultation and public awareness. It usually involves the means of telehealth systems as well as remote dental care and treatments through information gathered by technology. It doesn't depend on need the patient to be present.
This may leave you wondering what teledentistry can do for you. Teledentistry cab is used for dental assessments via videos and photos taken by you, the patient. A dentist can also view your dental records that already exist. Teledentistry can also provide you with prescriptions if needed. This means that if you need antibiotics or pain medications to treat things like an abscess you can be prescribed the meds you need. This is particularly beneficial if you are in a situation where you can't see your provider and need the meds as soon as possible. Teledentistry can also be used for cost-effective monitoring of your dental issues. This a great especially in cases of orthodontics You dentist can review and monitor your teeth from afar with no need to see you frequently. Teledentistry is a great way to avoid costly, frequent office visits that might hinder your everyday schedule.

Examples of teledentistry currently being used in states in America include Minnesota, Alaska, and California. In Alaska, the Alaska Dental Health Aide Therapist program and Alaska's Tribal Health System use telehealth compatibilities to reach their clients and maintain their oral health. In big cities like San Francisco, there are "Virtual Dental Homes" that are set up with laptops, portable dental chairs, digital cameras, tools to perform minor procedures as well as handheld xray devices. These VDHs are workspaces where registered dental hygienists work with public health programs and practice alternative care. It's where they can reach the greater public that includes less fortunate individuals that can't get regular dental care this includes residents of nursing homes, community centers, schools, and Head Start programs.
Although teledentistry is being used to provide affordable and attainable care to many households. It can also fill in the gaps in communities where dental staffing is shorthanded or nonexistant. This is especially true If a patient needs a second opinion from a specialist but there isn't one available in their town. Teledentistry will also help on another end of things; providing education for dentists and dental students. It widens the number of patients available to a classroom. It gives dental students and dental professionals the opportunity to learn while providing care to people who don't have the opportunity to see a professional on site.  
DenterActive is an online communication portal that connects patients with doctors to provide immediate advice on dental emergencies as well as all aspects of dental consultations. We currently have 8-10 dentist available on our system. Essentially, our aim is that if you have a problem for example,in Denver a doctor located in New York could be instantly accessed on line for help. With DenterActive, you can manage your oral health and find certified pre-screened dentists. You have the opportunity to get a free consultation as well as the ability to manage appointment making and introductory meetings. Our services are completely free and we don't have any hidden costs. We also provide the security of HIPA while you use our platform. If you are interested in learning more or creating an account, browse through our website or read more about us on our about us page. You dental health shouldn't take a backseat due to anxiety, finances or living remotely.