Back
Talk to a Dentist Online – Join for FREE!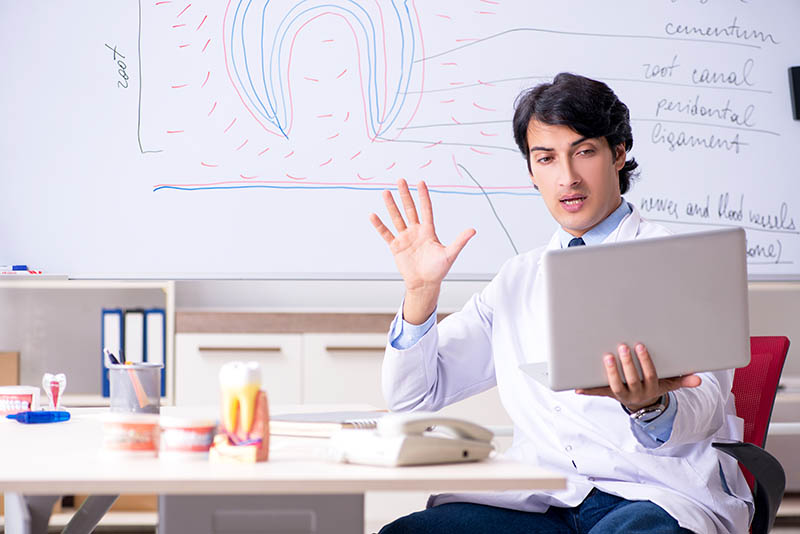 If you want to have good dental care you probably are used to looking for recommendations from neighbors, friends, and family in your area. It can be exhausting finding the right fit for you and your family when you know your oral health is so important. Have you considered using an app to talk to a dentist online? It might seem like a new concept but it's a growing one in the online medical community. Think about the obvious benefits! You won't have to leave home or work to go to a scheduled meeting at your local practice. You have 24/7 access to many dental professionals who are seasoned in their field and it's free of charge to join!

You may be struggling to find the right dental care right now and choosing a provider online could very well be the answer to your problem. At DenterActive we have a network of dentist that allows you to select the right professional for your needs. If you're wondering how it's simple. When you are searching for a new dentist you will probably go straight to Google and get a ton of suggestions. This can be great if you want to spend hours reading through patient reviews and calling multiple offices to try to find an open appointment slot. However, it can be hard to find the right one for your specific needs especially when you have children who need pediatric dental care or if have a history of dental problems that you feel a more experienced dentist could handle best. That's where we come in. DenterActive doesn't provide you treatment or prescribe you medications. We also don't offer any diagnosis yet we can connect you with the right dentist for your personal oral health issues or needs. We have a large network of dentists and can provide you with the tools (our app) to help you find the one that can do the best work for you. Once you've narrowed down the suggestions, it's just a simple matter of scheduling an online dentist consultation with that professional.
Now, before you can view our list of dental professionals you'd have to register your information on our site. You simply enter your email, choose a secure password and read our Terms of Use. It's a whole lot easier than filling out that same patient form every time you visit a medical office. The best part of using our app is that everything you need will be at your fingertips, You can easily schedule appointments, chat with our network of dentists and keep your records and images all in one secure place. You won't have to wait in the waiting room of multiple offices to find a dentist that works best for you. Instead, you can look at our vast network of dental care professionals and make your choice with ease. No more googling "dentist near me" or "best dentist in X city"! Your oral health is important, so create your new DenterActive account today to get started! Download the Denteractive App from the Apple store or go to Denteractive.com on any mobile phone or device!