Back
Questions for Your Dentist? Try Dentist Online Chat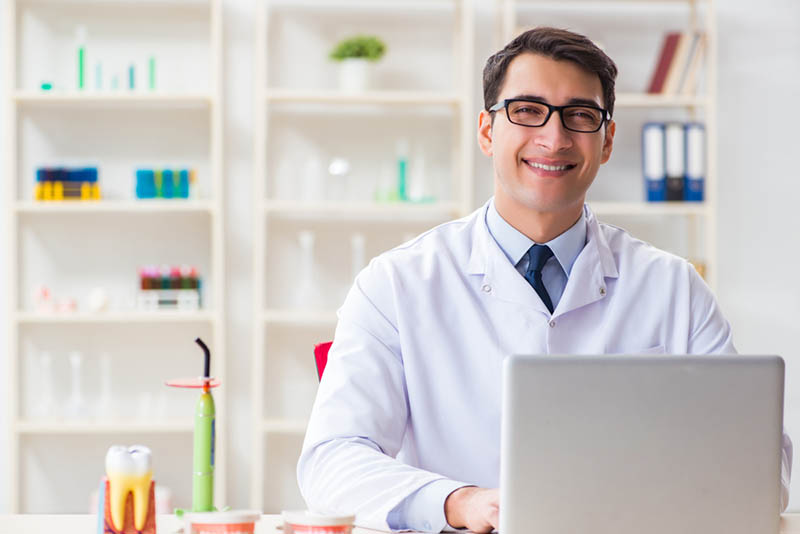 We have all been in a situation where we are experiencing a medical issue Google just isn't cutting in. Yet before you panic and start writing a will, get off Google and skip the trip over to WebMD. If are having oral health issues you have options available to you that don't involve googling your symptoms. A lot of us forget the effort and schooling that go into getting a degree in the medical field and think we can diagnose our own issues. In these moments, it's always best to consult a medical professional. Finding the right one can be hard but you can turn to an app like Denteractive when you are experiencing oral health issues.

When was the last time you got your doctor on the phone for a quick chat? Probably not recently. Most as quite busy or alway in the middle of an appointment or meeting. It's quite annoying playing phone tag or having emails go unanswered. When you want to talk to a dental professional in a matter of moments you can use Denteractive to achieve just that. We have a network on dentist available to you 24/7 to answer any questions. Although we can't treat, diagnose or prescribe you with anything we can help you connect to the best dentist online chat to assess your oral health needs. If you want to get connected as soon as possible with the right dentist for you, you should consider downloading Denteractive today. It's a free to join service that works for your benefit. We do our best to find the most exclusive and best-fitting dentist in your area. We also offer our users the ability to connect with the best dentists near them. So, that means no more need to google "Best Dentist Near Me" or ask friends and family for recommendations. Instead, you can easily create a free account and begin your search or ask any questions you need to find the right fit. There are no hidden costs here either. It's a completely free to join service with only one goal in mind: to get you the right dental care.
Denteractive understands that every person's dental needs can be very different. Some patients are looking for quick dental cleaning, others need a cavity filled while some need things like extraction or surgery. This is why our app allows you to make fast, specific searches for the dental care you need. You may be tempted to visit the closest office to your workplace or your home but you might be missing out on care that best suited for you. When you download Denteractive you have found a resource to help you find the best care without the need for 'in app' purchases or other hidden costs. If you have any questions regarding how Denteractive works you can read our Frequently Asked Questions section for more information. Otherwise, Download the Denteractive App from the Google store or Apple store today to find the best dental care in your area!