Back
What an Online Dentist Can Prescribe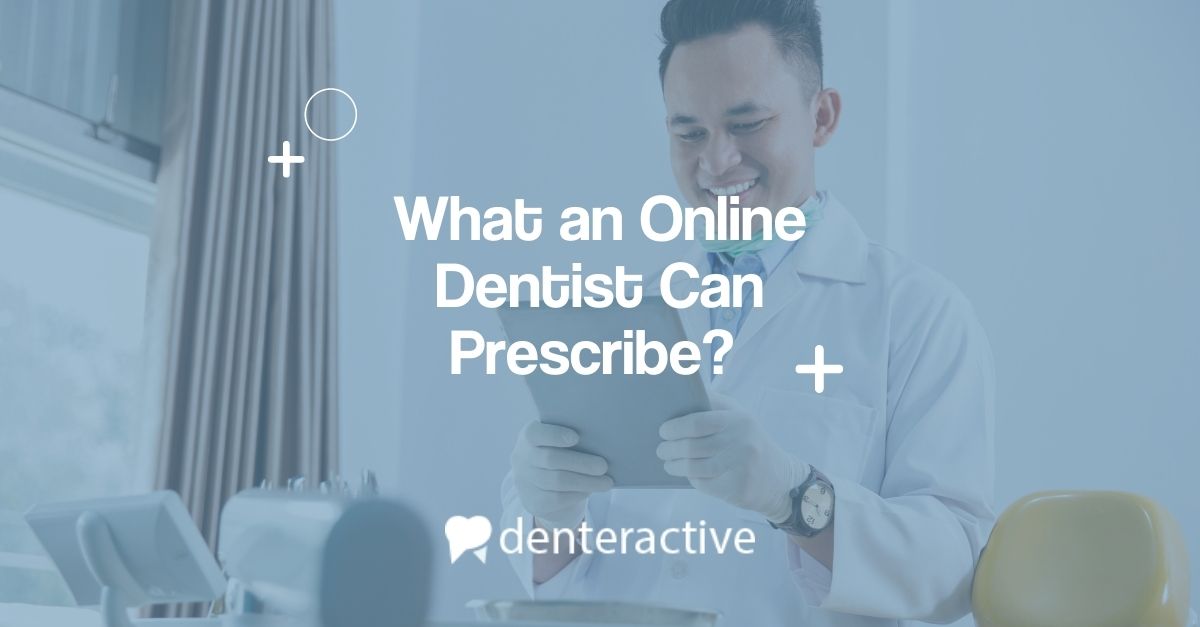 More Americans are consulting with an online dentist at the time and place where it is convenient for them. Those with broadband access want remote care that takes place online or through the telephone. They also prefer a dentist who can prescribe them the medicines that they need for their dental health issues. But what medicines can an online dentist prescribe to their patients?
Providing Quick Relief for Pain
Many times, tooth pain only requires a prescription pain relief to ease the pain. Patients don't need to go to the nearest emergency department to get medicine for their toothache. They can feel free to consult with their dentist at any time of the day. The dental professional will prescribe them the medication needed to effectively cure the infection or pain. The most commonly prescribed medicine online is an antibacterial drug for abscesses or tooth infections.

Antibiotics Require Prescription and Get it From an Online Dentist
Unfortunately, you can't just buy over-the-counter antibiotics. If your online dentist notices you have a tooth infection or an abscessed tooth, they can prescribe antibacterials to treat the pus forming in the mouth because of bacterial infection. Although not all tooth infections need the intervention of antibiotics, these antibacterial drugs are typically prescribed if the abscess is severe or it has spread to neighboring teeth. Furthermore, you may need it if you have a weakened immune system. 
However, a dentist can't just prescribe you antibiotics without proper consultation. During an online or teleconsultation, you can submit photos. Or you can opt to video call your dentist. It means that you get to chat with a qualified dentist one-on-one. The dentist can take a look at your tooth that aches by focusing your phone or laptop's camera on that tooth. Then, the dental professional can give you advice and a prescription.
But it doesn't mean that you shouldn't make an in-office visit. Antibiotics may relieve the pain. However, if the pain continues, you need to visit your dentist's office. You may need to undergo root canal treatment. Worse, the affected tooth may need to be removed because root canal treatment won't be possible.
On the other hand, if the tooth has pus, your dentist may need to drain the abscess by making a small cut in the gum. It's a temporary solution. Thus, you may need to undergo further treatment.
What are the Causes of Dental Abscess?
Bacteria thrive in your mouth. Although your mouth has good bacteria, it's also full of bad bacteria that can cause plaque. If you don't keep your teeth clean, bacteria in plaque can damage your teeth and gums causing tooth decay and gum disease. Although you can floss and brush your teeth regularly, you still need to visit your dentist for professional dental cleaning.
Access Immediate Dental Care
If you're facing a dental emergency and you don't have time to schedule an appointment, you can access an online dentist right away by downloading our app today. No need to endure unnecessary pain!