Back
Ways Online Dentists Can Help You With a Toothache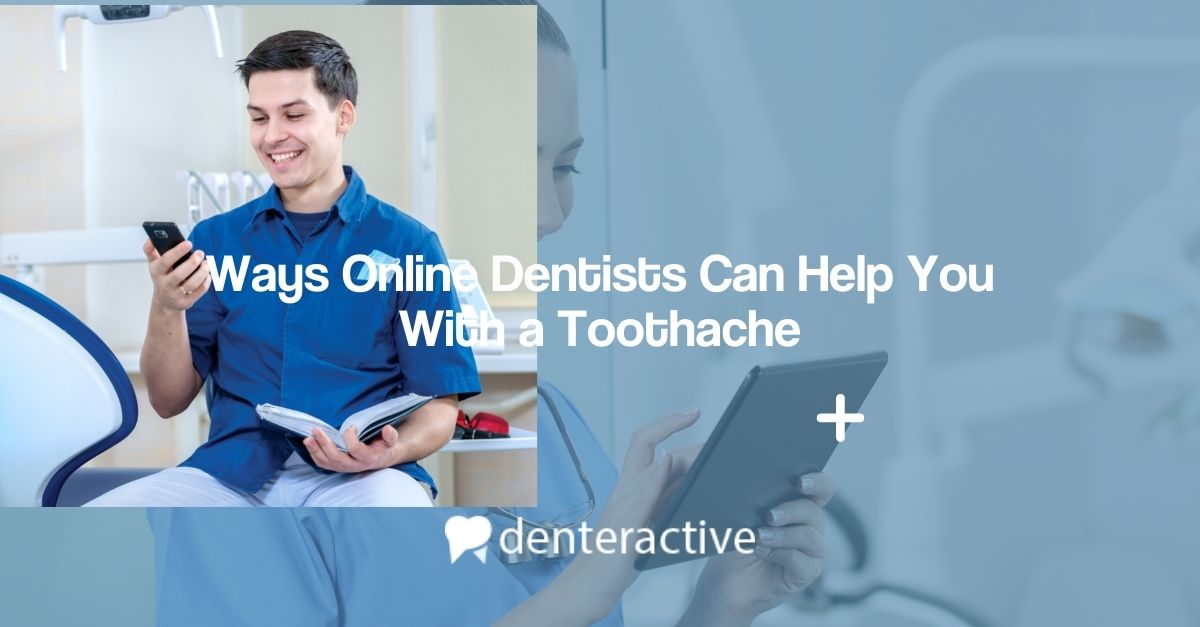 You are going about your day, running errands, when an unexpected sharp pain stabs your mouth–the familiar agony of a toothache. As you try to power through the discomfort the rest of the day, the pain is just unbearable. For moments like this, we provide 24/7 dental assistance at the touch of your fingertips.
Why 24/7 Dental Is Helpful
Amidst staff shortages and strict max capacities during the pandemic, it can be even more difficult to schedule a dentist appointment than it was pre-pandemic. Open appointments can be sparse and slots can be booked weeks to months in advance. And for new patients, waitlists can be long and slow-moving. Needless to say, this all makes seeing a local dentist quite frustrating when your teeth feel bothersome. By using a 24/7 dental app, you can speak to a qualified dentist about your toothache immediately, and at any hour of the day. 

What Is The Process?
Once you have downloaded the app, you can request an appointment. You will be matched with a dental professional who specializes in your issue. Then you will be able to video chat with your dentist to discuss your tooth issues.
During the consultation, they will assess the severity of your issue(s) by asking questions about your symptoms to determine if you will need medication like antibiotics or pain reducers, or your dentist may conclude that your toothache or other dental problems cannot be fixed with a prescription. For outcomes like this, you will be given the option to schedule an appointment at a local dental office with a dentist who takes your insurance and has experience with your emergency issue.
What Is Considered An Emergency?
A dental emergency is an issue that requires immediate attention and goes beyond over-the-counter care or a prescription. An emergency will require you to see a dentist in person to get a better look at your mouth and perform any procedure(s) necessary to preserve your oral health.
Dental Emergencies:
Lacerations and punctures to gums and tongue
Knocked out tooth
Sudden tooth loss
Severe toothache with fever
Extremely painful tooth chip or crack
Swollen gums
Exposed nerves
Abscessed tooth
While an emergency cannot be solved through a teledentistry appointment, your Denteractive dentist will be able to distinguish between a non-emergency and severe problem within the minutes spent together. By using this service, you will have an instant analysis of your toothache and this will minimize the time spent with the pain either by getting an immediate prescription or immediate booking with a local dentist that has availability for emergencies.
In the unfortunate event that you find yourself anguished by a sudden toothache and swelling, there is 24/7 dental care available through our app. Our dentists are ready to help you. Download our app today or call us at 888-574-7754.