Back
How Can an Online Dentist Treat Toothache?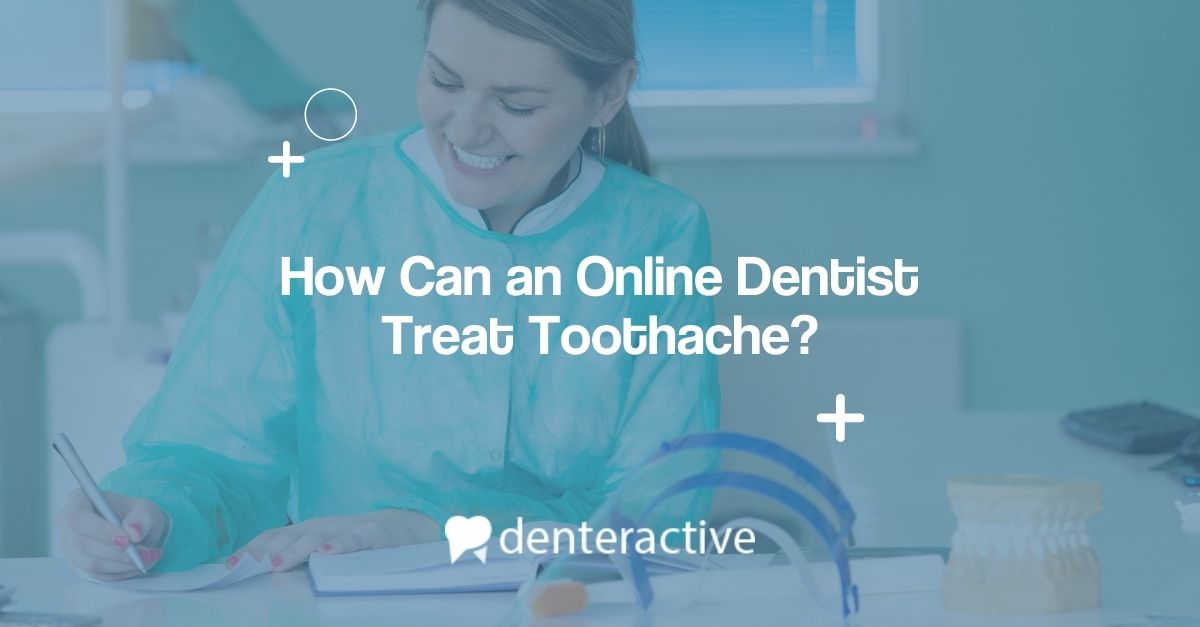 A toothache is one of the symptoms of a tooth infection. That's why it has to be treated right away. Unfortunately, seeing your dentist right away isn't always possible because of time constraints or accessibility issues. Thankfully, there's a platform that lets you see an online dentist who can help you find a treatment for your toothache. 
Consult an Online Dentist Now
If you have a toothache, it's time to see a dentist. Denteractive has online doctors. These doctors can diagnose and treat your toothaches by prescribing medicines to relieve the pain and fight infection. 

What are the Causes of Toothaches?
There are different causes of toothaches. Some of them are listed below: 
Tooth decay
Fractured tooth
Abscessed tooth
Infected gums
Damaged filling
Eruption of a tooth
No matter the cause of toothache, it makes it difficult to chew or talk. Thankfully, with an online appointment from our dentist, you don't have to endure the pain. Our dentists can prescribe antibiotics to help you with the pain, provided you made an appointment with us. While you wait to see your dentist in his/her office, you can schedule an appointment and get the care that you need to stop the pain.
When to Find Help
You may be tempted to just assume the pain will go away. The pain may indeed subside. But in other times, you may need to turn to a professional for proper treatment. If the pain lasts for longer than two days and it involves earache and fever, you should see your dentist right away. While you wait for your dentist's appointment, our online dentists can start treating you with an antibiotic. You still need to see your dentist receive treatment for the main cause of your toothache. It can be that you need a root canal, tooth extraction, or dental filling. 
Getting Prescriptions Online
With Denteractive, you can see a dentist right away. You don't need to wait for hours or days just to see a dentist and get your prescription online. Our online dentists can provide you with toothache relief without leaving your home. As long as you have a decent Internet connection, you can register and start connecting with one of our dentists. Our platform will help you get the medicine that you need so you can stop the pain. And if the pain is caused by a tooth infection, our online dentists can prescribe antibiotics to stop the infection from spreading. This is vital so the pain won't get worse.
Finding Personalized Dental Care
To stop the pain or prevent it from getting worse, make sure to connect with our online dentist now. Denteractive is here to provide you with personalized care. We understand that dental treatment isn't one-size-fits-all. Our online dentists will talk to you about your pain and help you get the relief you need. Contact Denteractive today for more information. To register an account, please visit us here.