Back
Ask a Dentist Free Live Chat Sample Questions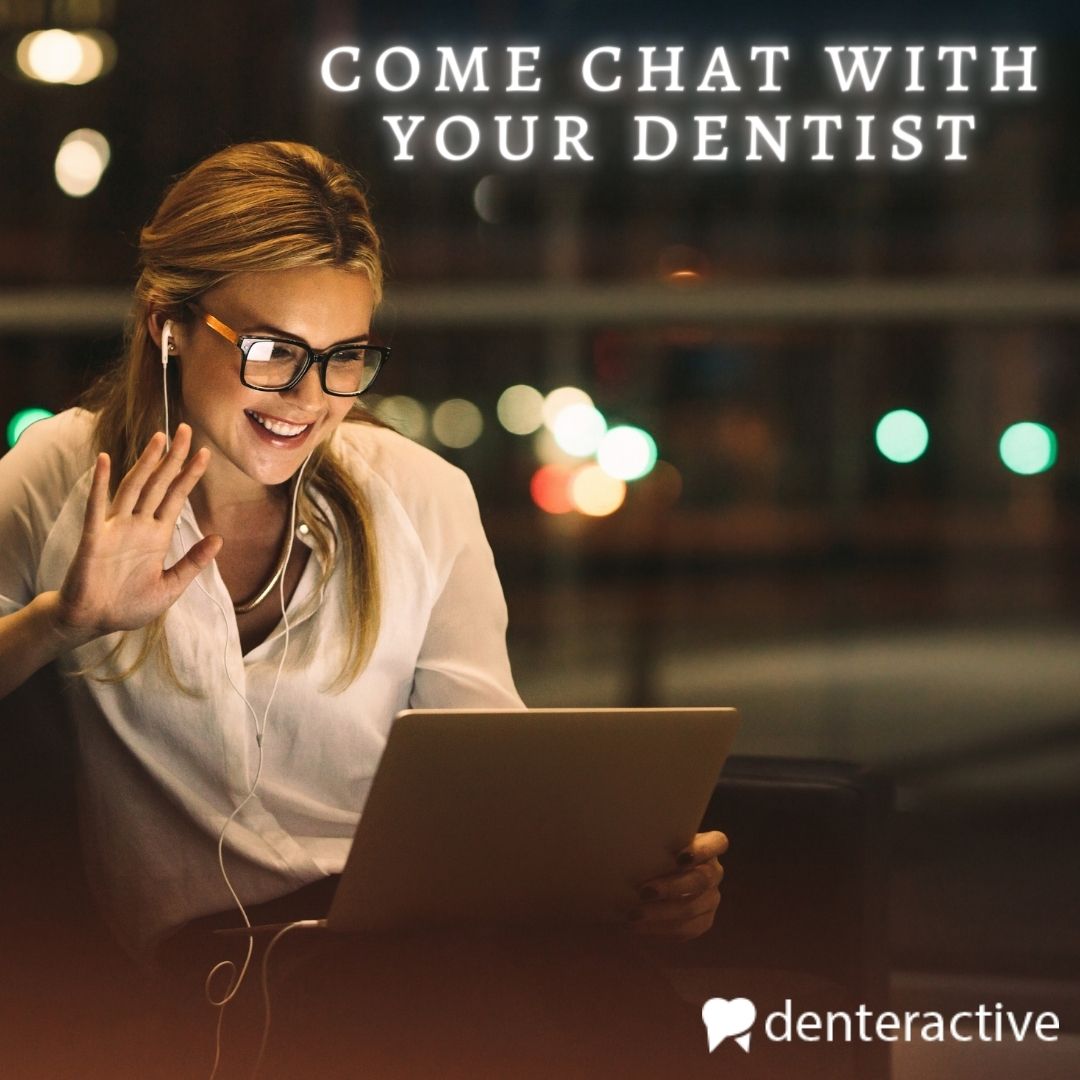 "OK, Denteractive sounds great. The app looks good, I hope I don't have a dental emergency but if I need help I need help. But, what should I actually ask an online dentist?" We've gotten some version of this question before. It makes sense. Teledentistry is, for many people, completely new. There's never been something like this before. So, it stands to reason that people might be unaware of what to ask. Sure, if you have an emergency, you know what to ask for. But, if you're unsure of exactly what would be a great question to ask a dentist free live chat, we've included some samples below. 
"Can You Look at My Records?" 
That's one of the best questions you can ask your dentist regardless of why you're seeing them. With our Denteractive platform, you can send high quality pictures and video to the dental professional on the other end. This means they'll have the clarity to make an accurate diagnosis. Really, our video conferencing platform wouldn't work if the pictures were blurry or unclear. As they're crystal clear and easy to use, you can send them X-rays and pictures just as easily as you could hand them to the dentist if you were in their office.

"Can You Give Me a Second Opinion?" 
Many of the patients who use our platform do so in hopes of getting a second opinion, of knowing exactly what's going on with them. In fact, consultations, follow-ups, and second opinions might make up the majority of reasons that people use Denteractive. We always stress to folks: Denteractive isn't just for emergencies. Sure, we can help in a pinch. But, the best way to avoid a lot of stress, anxiety, and pain, is to stop "emergencies" before they become that. Obviously, some emergencies can't be stopped. But, here at Denteractive, we can provide you with the kind of second opinion that will let you know for certain. 
"What's Your Schedule So I Can Make an Appointment?" 
Denteractive is about connecting dentists to patients. However, we don't just mean to connect them through teledentistry (although we do) – we want to connect them in person, too. Many of the dentists on our platform sign up so that they can connect to patients in their area. You can use our app to find a dentist in your area that fits your specific needs. We don't just let any dentist onto Denteractive. If you've found them on our site, they're the caliber of dentist to meet your needs. 
Ask a Dentist in Free Live Chat Today

Perhaps the best thing about our live chat with dentists option is that you don't have to wait around to take advantage of it. You can talk to a  dentist right this moment. All you have to do is download our app and start chatting right now. There are dentists on Denteractive at this very moment that can answer your questions and so much more. Download it today.