Back
Get Your Cosmetic Smile Advice with Denteractive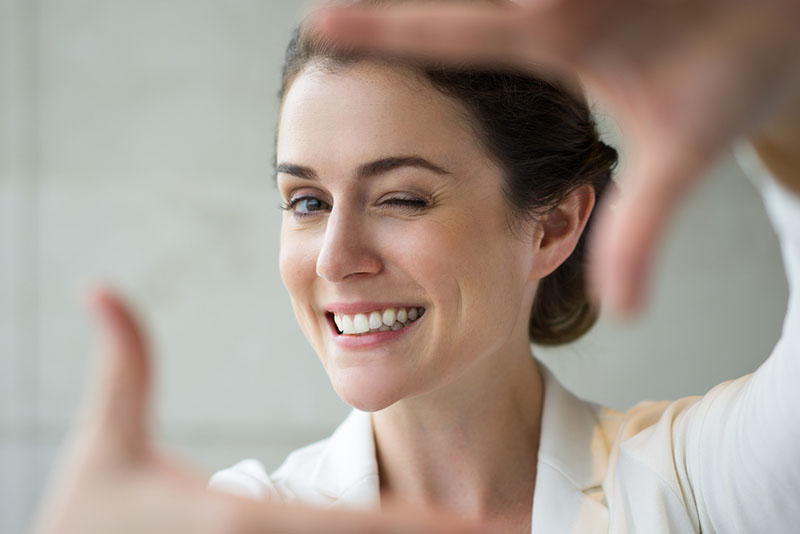 Going to the dentist can be a real hassle. Availability, insurance, scheduling, and of course the appointment itself. Ideally, you'd be able to get as much done before you even have to go. Perhaps even from the comfort of your own home. Well, with Denteractive you can now talk to a dentist online before going through the standard trouble. You read it right: an online dentist can now speak to you in the event of sudden dental needs, or even for a virtual cosmetic opinion.
Denteractive is an online dentist app and website designed to make the process of dental checkups and emergencies easier for you. The app offers a variety of services that will help you navigate your situation, find a dentist, and figure out the next step. But most importantly, it can help you get the assessment you need then and there.
Online Dentist Consultations
With Denteractive, you can text and talk to a dentist online live. You'll be able to share pictures, videos, and medical history files for one of Denteractive's many on-call dentists to properly evaluate you. Denteractive comes with a group of available professionals ready to tend to your call. In case of emergencies you can speak live with them for instructions on how to proceed. You can be away on vacation or a business trip and still be able to consult a dentist through the app.

Whether you have a sudden dental emergency, or you're in need of some cosmetic smile advice, Denteractive can connect you to one of several trustworthy dentists in a simple, convenient way. Teledentistry offers the benefits of a regular dental consult without the trouble of having to find a dentist in an unknown city or making time for an actual appointment.You can contact a specialist from the comfort of your home, office, or hotel room.
Long Distance Dentist Appointments
You never know when a chipped tooth, swollen gums, or an unexpected ache might hit, so it's good to know you're not alone. With Denteractive, the assessment and advice of a professional dentist is within the reach of your phone.
Technology makes our lives easier on a daily basis, but it's still hard to believe we're at a point where you get to talk to a dentist online and inquire about your situation. Next time you feel you're in need of a dentist, avoid as much trouble as possible! Visit Denteractive and conveniently answer your dental questions online.