Back
Five Key Benefits of Virtual Dental Care for You and Your Family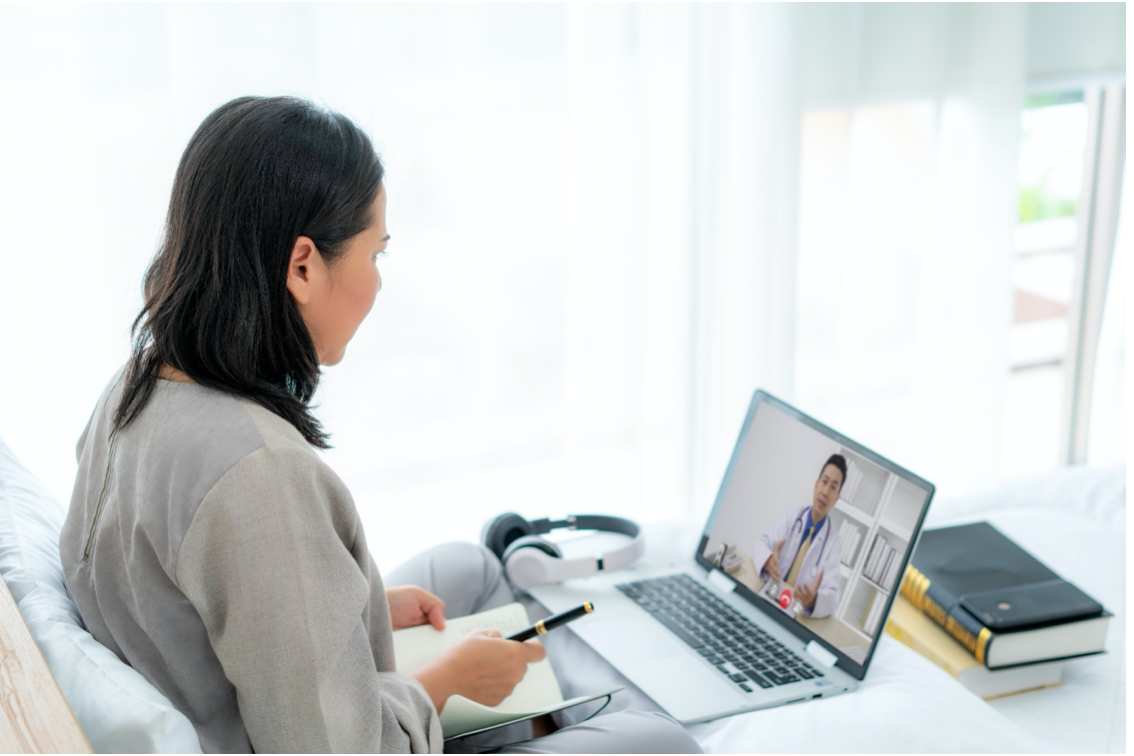 The latest pandemic that struck us has led to an evolution in both our lifestyles and outlook. We are used to confining ourselves at home, more often than ever. Sometimes we choose to stay at home the maximum we can – work from home, get our food delivered right at the doorstep, and whatnot, while at other times, we are bound to confine by law. What's more, we are used to instant gratification where we get what we wish for in a matter of minutes to hours.

During such times, waiting for a dental appointment for days or weeks, and traveling long distances for care can be troublesome. Thanks to Teledentistry,  you can now access virtual dental care for you and your family almost instantaneously!
Benefits of Virtual Care for You and Your Family
The merits of accessing virtual care from home are numerous. These include the following:
1. Easy Access to Dentists and Specialists
While it can be helpful, not everyone has maintained a one-to-one relationship with their dentists, whom they can contact whenever they need. It is now different!  Access to care is improving day by day and both consumers and providers see the benefits of Telehealth in a multitude of situations. Moreover, millennials are expecting virtual care and driving that trend. It's been reported that more than 78% of the population will likely use Teledentistry in the next 5 years.
In addition, people without dental insurance coverage can benefit from low-cost cash-pay virtual services offered by most dentists and dental service organizations without hassle or insurance pre-authorizations.
2. Staying Productive and Saving on Costs
Doctors and dental specialists can undoubtedly be costly. Adding to that, the cost of missing work can be another expense. Virtual care typically eliminates those costs and lets you access dental care without being too hard on your pocket.
Furthermore, people living in urban areas with limited access to care can conveniently use Teledentistry virtually, from the comforts of their homes, without delays. Teledentistry improves access to over 58% of Americans who have poor or limited access to care. Providing care online is also very attractive for traditional setting dental care delivery, where dentists are burdened with high office costs, including bills, maintenance, and staff salaries.
3. Lower Exposure to Pathogens
Visiting a dental office can sometimes expose you to other potentially infectious patients who can even be a source of spreading COVID-19, in addition to flu and other microbes. Virtual care enables you to stay at home, escaping exposure to several potential pathogens and germs. This can also protect the dental staff including dental assistants, hygienists, staff, and doctors. Reducing unnecessary high traffic is now expected in all social and medical settings. Telehealth is the best option in continuing your care.
4. Afterhour emergencies and immediate access
Quite often, people run into urgent dental situations after hours or on weekends when access to open offices is limited. People mostly resort to online search and floating information with fragmented advice. However, virtual care gives consumers access to professionals quickly who can provide the right answers as well as prescriptions, personalized to a person's needs.
Optimized information and care improve overall outcomes and elevate overall oral healthcare in the population.
5. Support for patients needing to follow up care
The virtual at-home monitoring tools that Teledentistry provides, helps a lot of people who need frequent visits and follow-ups with their dentists.  Orthodontic care, post-operative surgical care, and monitoring results of cosmetic and reconstructive cases through virtual care are helping dentists and patients all over the world, and that trend is increasing day by day. Dental care and dentistry have entered their renaissance through technology and everyone is embracing it with open arms.  To get your virtual visit today, please visit www.denteractive.com or https://denteractive.com/user/public/emergency