Back
Your Child's First Dentist Visit? Here's What You Can Expect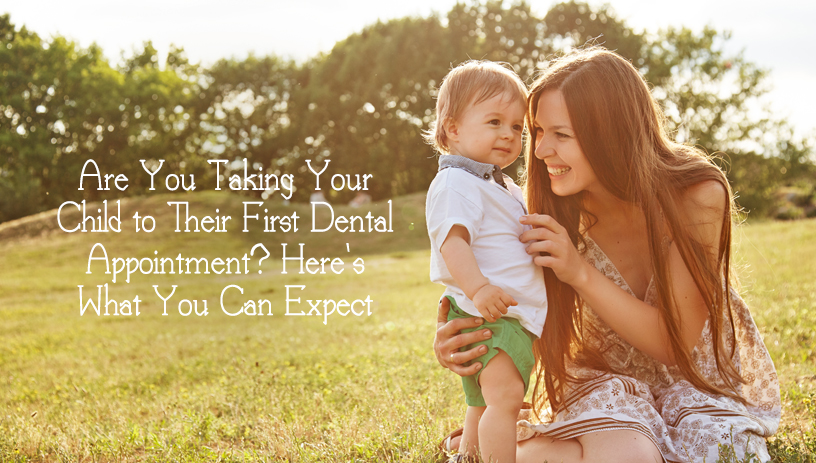 If you're a relatively new parent, you've been working hard to ensure that your child stays safe and healthy. And that typically means several visits with the pediatrician and other health professionals – including the dentist. Your child's first dentist visit is a great milestone to celebrate, although if you don't know what to expect, you may have a hard time preparing your child for the visit. Here's what you need to know about what to expect at your child's first dentist visit, which the American Association of Pediatric Dentistry recommends should take place by age one.
Expect Your Child to Undergo an Oral Examination
The initial step to your child's first dental appointment is the oral examination. In order to prepare for this examination, it may help if you first do a small inspection at home. Essentially, this consists of holding a small mirror in front of your child and counting their teeth out loud. This familiarizes your child with having their teeth inspected, so it's not a complete surprise when they arrive for their first appointment.
The Educational Component: Oral Health Care, Bad Habits, and Fluoride
During your child's first visit, your dentist will provide both of you with an educational talk on proper oral health care habits. You can expect your dentist to cover topics like proper brushing and flossing procedure, problems you'll need to watch for – like thumb sucking, poor diet, and risks of trauma – and explain how fluoride works. Your dentist will give you instructions on how much fluoride your child needs, whether your child will get enough fluoride from the municipal water supply, and – if you're living in an area without fluoridated municipal water – how to administer dietary fluoride supplements. You'll have lots of opportunities to ask your questions throughout this educational piece, so come prepared with a list of topics you'd like to address.
The Oral Care Demonstration: A Quick Example Of What Great Oral Healthcare Looks Like
After a discussion involving your child's general health history and a question-and-answer session, your dentist will inspect your child's mouth. He or she will thoroughly examine your child's teeth, tongue and gums, looking for signs of potential problems like cavities, infections, and decay.During this oral examination, your dentist will ask you to sit your child on your lap, facing you, and then lay your child back. That way, both you and your dentist can clearly see what's happening in your child's mouth. During this examination, your dentist will show you what proper brushing and flossing looks like – and give you a chance to practice with your child. You'll be responsible for helping your child to brush and floss until they're about 6 to 9 years old, so it's important that you get this practice.
Getting your children familiar with dentist visits early is the best way to ensure they follow great oral health habits. Your Local dentist will ensure that your child's first appointment is comfortable and fun for your child, and informative for you as a parent. The hope is to make going to the dentist a pleasant experience your child will look forward to.
For more information about your local dentists and treatment care options please visit Denteractive.com.