Back
An Easier, Better Dental Consultation: Teledentistry Benefits for Dentists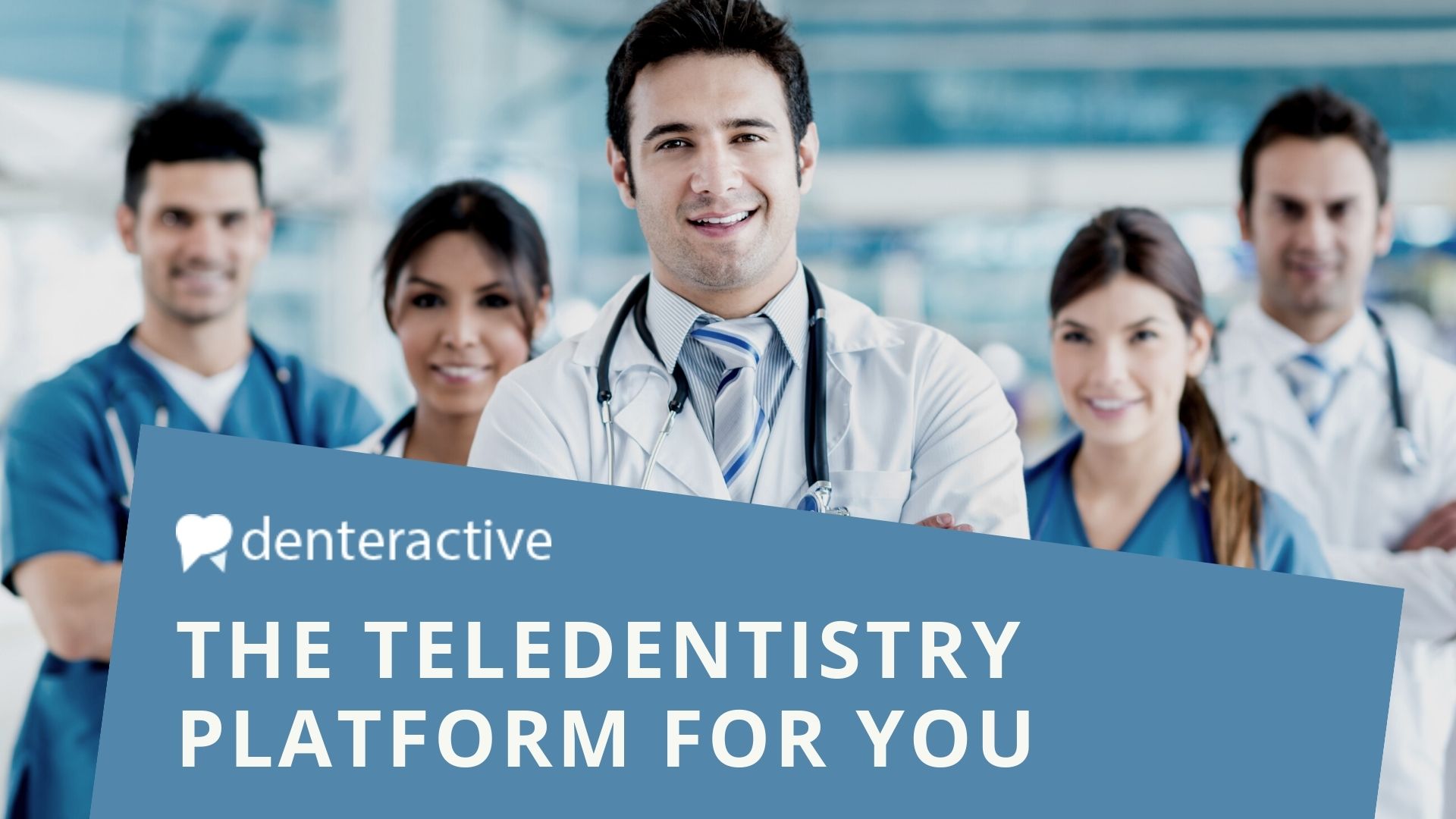 Do you find that it's a bit of a waste of your resources to bring patients in just for a dental consultation? Have you thought about teledentistry but haven't "taken the plunge?" Teledentistry was always going to be the future of dental care. The pandemic may have just accelerated it. Today, more dentists than ever use teledentistry for a variety of reasons. Here at Denteractive, we've constructed our platform in such a way so as to empower dentists and patients. 
A Superior, Natural Way to Communicate 
Talking to your patients on the phone can be beneficial, but only if there's no other, better option. This is just one more reason that dentists are turning to our video conferencing. There's no substitute for your patient being able to see you and you being able to see them. You know what your patients are like when they're hiding something when they're evasive when there's something seriously wrong. Those are the kinds of subtleties that even the most observant dentists can miss in a phone call. With Denteractive, you'll be able to delve into what their problem really is, what's truly going on. It makes for a better experience for both parties. 
Always Time for Patients (and Anything Else) 
Patients always remember the dentist who's there for them, who takes their questions, who takes the time to speak to them. Consequently, patients also always remember the dentist who tells them to "check back another time," or who makes them come into town just for a routine check-up. With Denteractive, you'll be able to extend your patient care into their home, their office, in a very real sense, in their life. That makes for more personal and ultimately better care. 
Getting Connected to Patients and Staying that Way 
One of the best attributes of teledentistry for dentists is that it allows them to connect to more prospective patients. Instead of having to just rely on your ads and word of mouth, you'll have an entirely new pool of patients to draw from, each of which is specifically looking for a dentist. Moreover, we've found when patients meet a dentist on Denteractive, they tend to stay with that dentist. Taking the time to show them that you care, that you're listening, that you're willing to talk to them when they need it, is one more way to make a relationship that lasts. 

More than Just Dental Consultation 
Consultations are one of the many ways that dentists use our app, but it's far from the only one. For example, so many dentists use Denteractive for second opinions, for checkups, and even to track the progress of a person. Many use it to provide 24 7 emergency dental care so that they're there for someone when they need it. In all likelihood, there's someone on Denteractive right now, looking for a dentist like you. You can get started today without having to pay anything. To get started please visit the dentist page on Denteractive.com and create an account.