Back
7 Dentist Keywords You Should Consider Using Now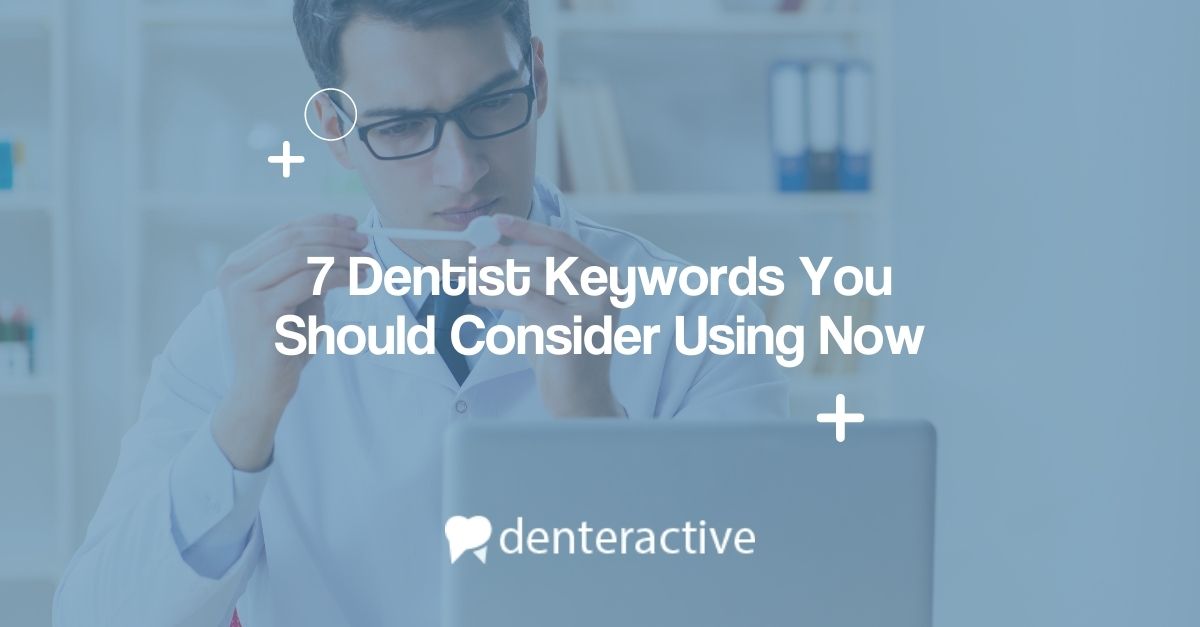 There are many ways to improve your site's SEO. If you're wondering where to begin, you should consider keyword research. SEO isn't always about keywords. But keywords are vital in every SEO approach. In this post, let's talk about the top 7 dentist keywords you should consider using to improve your site's ranking. 
Where to Find Dentist Keywords?
You may use free tools to help you find the right keywords you can target for your site. One free tool you can use is Google Trends. This is the best place to go if you want to know what people are looking for on Google. 

What are the Most Popular Search Terms You Can Use in 2022?
Indeed, search trends can be useful in finding search intent. Users will not find your website if it doesn't have the solution or the answer the what they are asking. Unfortunately, the search trends change all the time. You need to be updated on the popular keywords being used by your potential audience. As they say, it's important to strike while the iron is still hot.
Here are some of the search terms you might want to focus on if you wish your potential patients to find you.
1. Dentists who accept Medicaid
Use this keyword to promote your dental insurance options on your website or if you accept Medicaid. Make sure that you enter the information about these options on your Google My Business profile.
2. Kid dentist near me
When the pandemic was at its peak, dental children's dental hygiene appointments were down. But when parents learned that kids have milder symptoms, they are now starting to schedule dental appointments again for their children. Make it easier for them to schedule an appointment with you.
3. Electronic plaque scraping device
As the term suggests, this device is an at-home dental care kit that customers can purchase. Although it's a useful product, it doesn't replace professional teeth cleaning. Use this search term to remind the public of the importance of undergoing dental cleaning from a professional through your service pages.
4. 24-hour dentist
If you're offering dental emergencies, then you should consider adding this term to your dental practice website. List it as a service or mention it on your FAQ page.
5. Dentist open on Saturday
More people are starting to return to the office making it difficult for them to schedule a dental appointment on weekdays. If your dental price is available on Saturday, make sure to use this term to inform your potential patients of your availability on the weekend.
6. Walk-in dentist near me
If you accept walk-in patients, don't forget to mention this term on your service page. These patients don't have the time to compare dentists.
7. Teeth whitening dentist
Market your teeth whitening services today before the pandemic ends. Include this term on your service page to encourage people to undergo such treatment in your dental office.
If you're not sure how to use these dentist keywords to your website, you might want to Denteractive with SEO tools. Talk to us to know more (888) 574-7754.