Increase website traffic. Attract more qualified patients. Be the future of Dentistry
The best Teledentistry solution now paired with the automated lead generating power of Swell
Get Started Now
The easiest way to get more new patients and keep more patients
Denteractive growth solution powered by Swell helps prospects find your practice through online reviews, converts website visitors through Teledentistry triage, and turns patient interactions into revenue.
Generate positive online reviews that'll boost your search rankings (and your cred) and help more people find their way to your business
Harness that new momentum by quickly engaging and serving potential customers through their preferred means.
Keep the energy going by checking in with customers and continuously improving. Maintain an awesome experience, retain more customers.
Boost Presence
Seamlessly Leverage the automated Swell Review and Reputation management tools to attract more patients to your website to grow your practice.
Automate your review request
Boost your google search rankings to generate more local website traffic
Enhance your online reputation from a single spot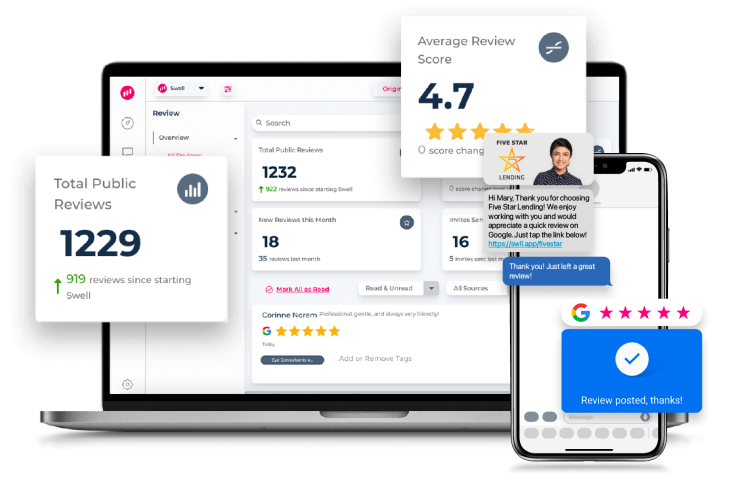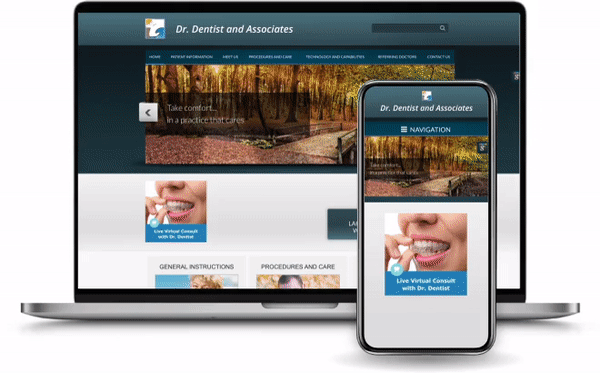 Gain New Patients
Intuitively convert prospect into real patients through Denteractive virtual triage tools on your website! Customized virtual care is the most powerful new patient generation strategy for any practice
Customized website banners to your virtual teledentistry portal
HIPAA compliant patient Triage interface
Online appointments and virtual visit bookings
Easy virtual care access on the web or on any device
Maintain the momentum
Maximize your success and visibility through Swell Insight tools. See the growth and optimize your practice success strategy on your own personalized dashboard