Back
Through Teledentistry, Denteractive Allows You to Talk to a Dentist Online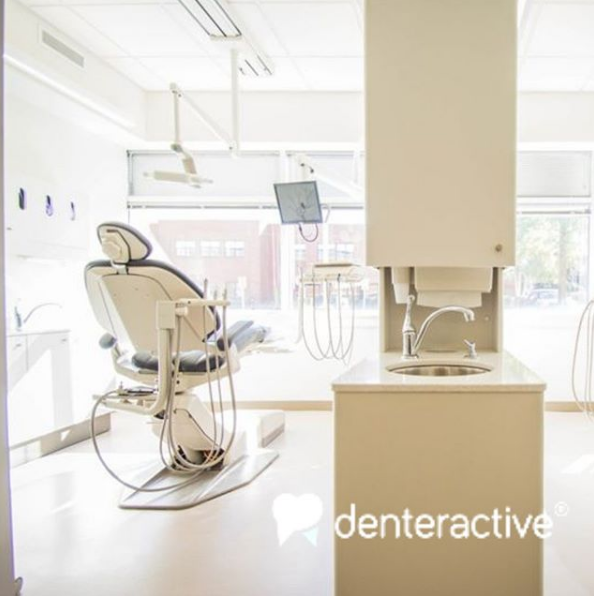 In an age where we carry out most of our interactions online, we at Denteractive thought that dentistry shouldn't be that much different. After all, isn't that what technology is ultimately for? Shouldn't it be making our lives easier and more convenient in all sorts of different aspects? That's the principle under which we operate here at Denteractive. Here's how teledentistry allows you to talk to a dentist online and, therefore, receive better dental care whenever and wherever you need it.
First of All, What is Teledentistry?
Teledentistry is the use of telecommunications and digital media for dental consultation and care. It was first developed in the mid-nineties, a time in which dentists and patients used email, fax, and telephone calls to communicate. However, as technology progressed, high-quality imaging and video calls became much more efficient and practical methods. With such advancements in technology, teledentistry is becoming a much more accessible tool nowadays. Here at Denteractive, we recognize the value of teledentistry in our everyday lives, particularly during the ongoing pandemic. Our main objective has always been to connect patients with dentists at a distance, and this is now proving more useful than ever.

Find a Dentist
According to the Gallup Healthways Well-Being Index, almost a third of the American population doesn't regularly visit a dentist. The reasons behind this are many, including a lack of access, high costs, and a general fear of the concept. Denteractive intends to ease people's minds when it comes to these concerns by offering a wide variety of dental services. Using Denteractive's platform, for example, you will be able to browse an extensive catalog of dentists and specialists, as well as access insurance information in order to properly select your dentist of choice. Once you've chosen, you will be able to talk to a dentist online in no time.
Talk to a Dentist Online
Now that you are able to communicate with the dentist of your choice, you get to receive your treatment. The Denteractive platform allows dentists to examine patients at a long distance and to deliver advice or even a diagnosis. These online consultations will help you navigate your current dental needs and give you a clearer sense of direction in regards to the next few steps you should take. It may not always be a replacement for an in-person appointment, but we have also factored that in on the process.
Make Appointments
So, there will be times in which you realize you are going to need an in-person consult after you talk to a dentist online. That's when Denteractive can help you schedule such an appointment and make bookings. The service will store your medical history and treatment records for the professional you visit to access during the consultation. You can therefore visit a dental specialist you know you can trust and ensure the privacy and security of your information. For more information or to get in touch with a dental professional, you can visit our website or give us a call at (888)-574-7754.