Back
Teledentistry App Lets You Consult Multiple Dentists From Home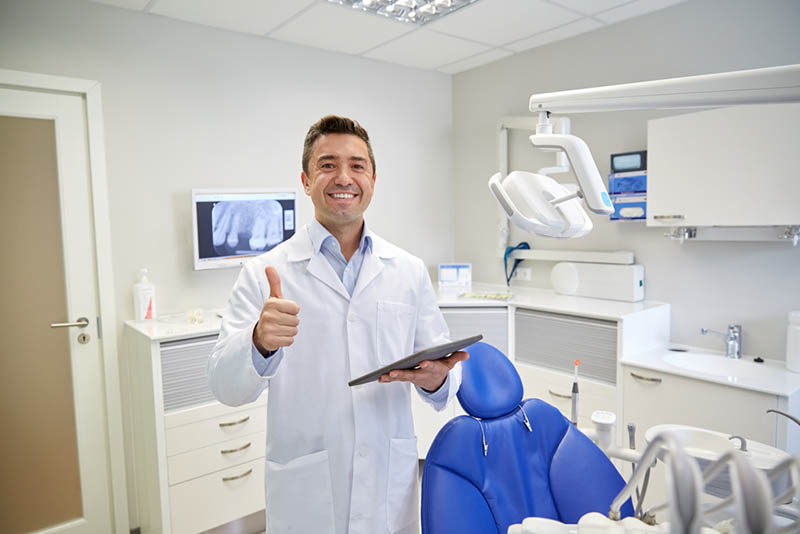 When it comes down to having a dental emergency, needing advice on how and where you should start fixing your teeth, wanting option on how to get that million dollar smile, or even just looking for a new dental office after a change in your life, it's hard to find a reliable dentist in your area that you can click with. With the saturation of dental offices, it can be troubling to find the energy to separately research each office and consult with their team. With Denteractive's new teledentistry app you can consult multiple dentists from home. This way you can have your directory, live chat with dentists, schedule appointments live,  and even track your visits. Read below to find out how Denteractive has created a one-stop shop for confidence in all your dental needs.
Benefits When You Consult Multiple Dentists From Home
Reasons for looking for a new dentist can vary from a recent insurance change or a move to a new area. Either way, the goal is to look for an ideal dentist in your dentist search, especially if you are having a dental emergency and need an immediate response. With Denteractive's innovative mobile app you can refine your search for a new dentist by factors like zip code and insurance. By refining the zip code you can ensure that you will find a doctor near you and you will not have to sacrifice traveling mass distances for dental work you deserve to have accessible to you. Another feature allows you to refine your search through dental procedure which can assist you in finding the right dentist for your specific case or dental emergency.

This mobile directory allows you to scroll through dentists once you have fine tuned your search factors and read through doctor profiles and ratings. The app is also equipped with live video and messaging software so you can speak live with online dentists in the event of emergencies. This process allows you to safely share pictures, videos, and information with certified dentists who are trained to assist their clients dental needs. From the comfort of your home or office you can communicate with your future dentists on a secure line through messaging or live video. Giving you an opportunity to feel out your different dentistry options, denteractive let's you find your doctor on your own terms.
Live Scheduling and Tracking Visits
If you have found a dentist you like you can then schedule an appointment right through the app. You can view updated calendars and choose your method of further communicating your dentist. If you'd like, you can have a consultation or a video conference time of your choice. These live calendars allow you to request office appointments online or through live video. Denteractive wants their clients to feel in control of their consultation process.
Once you have formed a connection with your new dentist you can still use the app to your benefit. The application also allows you to easily track all of your dental visits. This lets you go back and look at all your procedures and follow your treatment by date. When you're all up to date you feel in control of your dental process and that can assist you in planning future appointments.
Denteractive However You Want
With Denteractive's new teledentistry app you can consult multiple dentists from home and get rid of those anxieties of finding a new dentist or changing your dentist. Find a dentist, read their profiles, communicate with them, and get paired with a team that supports you. Denteractive let's you take control of your dental care. For more information on how to find the dental care that's best for you, please visit the Denteractive website or call (888) 574-7754. You can also download Denteractive's app at our Apple store.