Back
How Teledentistry is Improving Access to Dental Care for Everyone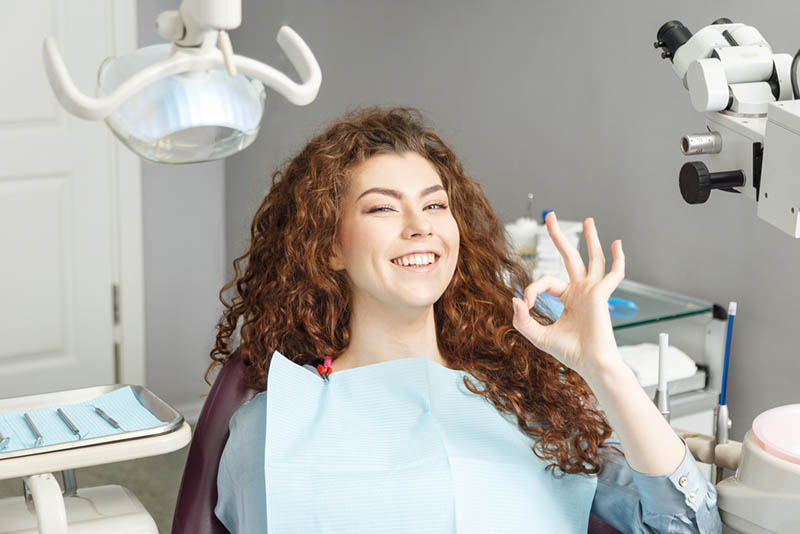 Teledentistry is a hot topic in the field of telehealth at the moment. This can be credited to the fact that the availability of teledentistry services are increasing at a dramatic rate.
While some may question the idea of teledentistry and how dentists can offer their services remotely, it is fast becoming a popular and convenient service with a host of benefits.
Although the idea of teledentistry makes use of new technologies to function, it is not substituting the human aspect of consulting with an actual dentist.
These telecommunications cannot replace in-person dental treatments but can offer a new way of consulting, checking in on progress, getting advice and learning more about dental health at a fraction of the cost. It does all of that with greater convenience.
The Benefits of Teledentistry
From the perspective of the dentist, teledentistry has become a way to stand out from the crowd in a very competitive industry. Since dentistry has become an ever-growing and increasingly crowded marketplace, dentists have needed to find new ways to appeal to their patients. Teledentistry is one of them.
In a recent survey, we found that 7% of patients opt to change healthcare providers to one who offers video conferencing consultations. With that being said, we found that patients (63%) are more confident in the diagnosis that they receive via video conference as opposed to an email or phone call diagnosis.
What is also important here is that 64% of people have reported that they are happy to talk to their doctor via video calls and are comfortable with these consultations.

Given these statistics, most people are all for this new age form of dentistry. Additional benefits of teledentistry include the ability to attract new patients that may not be in the nearby area or are located in rural, outlying regions.
This also means that patients do not take up any unnecessary time. They don't have to waste consultation room resources for simple consultations that lack the necessity of physical dental work.
Additionally, teledentistry offers an opportunity for dentists to earn revenue from new sources, as well as gaining more exposure and visibility in their area of expertise.
Lastly, dentists can convert online consultations into in-person treatments when necessary. This saves both the dentist and patient time and expense since they will only consult in-person when necessary.
Access to Dentistry in Remote and Rural Communities
In a lot of cases, rural communities lack access to some of the best medical professionals and care in the industry. This is where teledentistry becomes a great solution.
These communities can now access some of the best professionals in the business without having to travel for hours to find a reputable dentist.
Offering this type of service to remote and rural communities means that not only does the community benefit from improved dental care, but the dentists are also able to broaden their patient-base.
They can offer examinations and screening for general oral care, perform consultations to address any dental issues, and even provide urgent care that might not be possible in a given community. Beyond that, they can provide follow-up consultations and educate these communities on good dental hygiene.
In the short time that rural communities have been receiving this type of service, their access to good quality and affordable dental care has dramatically increased. Completion rates for specialist care have also skyrocketed, too.
Senior Living Facilities Receiving Teledentistry
When living in a senior living facility, it is very seldom that residents have access to services such as dentistry. In cases where the facilities do not offer on-site dental services, residents may need to travel to see a specialist. Unfortunately, in most cases that's not possible. Either they cannot drive themselves or lack access to transport.
Teledentistry is making specialist dental services available to those living in assisted-living or senior living facilities. This not only makes it easier to see a good dentist but also reduces the cost.
Since dental issues are quite common for the elderly, receiving urgent dental care is an absolute must.
Teledentistry opens a new space for dentists to consult remotely and have assigned dental hygienists do rounds in the local senior homes to treat seniors.
For Teledentistry Services Contact Denteractive
Contact us at (888) 574-7754. If you're looking for 24/7 access to dental care and you're based in a rural area or retirement facility, then Denteractive is the teledentistry platform you need.
Services include online and mobile platforms to get you in contact with a professional, registered dentist to assist you with your remote dental needs.